Three takeaways: Marquette relies on post scoring in win over UTEP
Men's basketball narrowly defeated the University of Texas at El Paso Miners Tuesday night 76-69 to remain undefeated at Fiserv Forum. Here are three takeaways from the Golden Eagles' fourth consecutive victory:
Morrow delivers in first half
Redshirt junior Ed Morrow stepped up in the first half, scoring seven points on 3-for-3 shooting.
"Night in, night out, you never know who's going to have a great game," freshman Joey Hauser said. "Ed did a great job tonight. (He) really stepped up."
The Nebraska transfer finished the night with nine points on perfect 4-for-4 shooting. He also had five rebounds and one block in 17 minutes of play.
Marquette's offense runs through post
Marquette shot only 18 percent from 3-point range, but the Golden Eagles had more success in the post. MU had a 40-28 advantage in points in the paint.
That included major contributions from Joey Hauser. The forward finished second on the team with 15 points and shooting 5-for-5 from the field. Hauser recorded six boards and one steal.
"We were struggling scoring the ball at that time, so just getting to the paint, getting a paint touch (and) seeing what was open, (seeing) what to do (was important)," Hauser said. "(I) made a couple shots (and) got a little rhythm going."
Golden Eagles struggle to score from the charity stripe
Following Markus Howard's program-record 19 points from free throws Saturday, the junior guard had another efficient performance from the charity stripe. He was 7-for-7 in the 76-69 win.
The rest of the Golden Eagles were not necessarily as fortunate, shooting 7-for-14 from the line.
"Sometimes you have days like that," head coach Steve Wojciechowski said. "Early in the game if you get to the line and the guys who step up to the line don't make it, it can become contagious. … We're a good free throw shooting team, but tonight just wasn't our night from the line."
Stat of the night: In the first 58 seconds after halftime, Marquette had four fouls.
Quote of the night: "Where I'm from, yeah everybody's a Badger fan," Hauser said regarding Marquette's upcoming game against No. 12 Wisconsin. "I was a Badger fan growing up. I turned into a Marquette fan when my brother committed for obvious reasons. … It's just another important game."
Up next: The Golden Eagles (7-2) host in-state rival No. 12 Wisconsin Badgers Saturday evening at Fiserv Forum. The game is slated for 4 p.m. Central Standard Time.
About the Contributor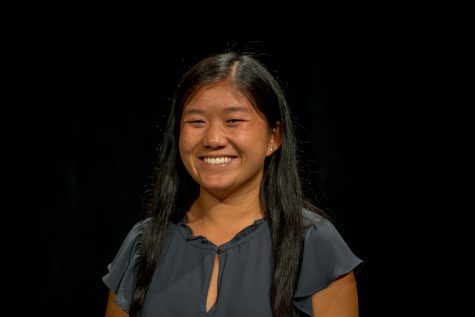 Zoe Comerford, Executive Sports Editor
Zoe Comerford is the Executive Sports Editor for the Marquette Wire. She is a senior from Naperville, Illinois, majoring in Journalism and Digital Media...