Volleyball sweeps Xavier for final regular-season road match
Marquette women's volleyball extended its winning streak to five games with a three-set victory (25-15, 25-17, 25-13) against the Xavier Musketeers in Cincinnati Sunday afternoon.
The first frame was relatively close until the Golden Eagles got out to a 17-9 lead. Marquette finished the first set 25-15, collectively hitting its best of the afternoon at 0.448. Meanwhile Xavier struggled with its offense, only hitting 0.100, capitalizing on nine of 30 kill attempts.
Marquette opened the second set with an 8-0 run. The Golden Eagles maintained that lead for the rest of the set and at one point had an 18-8 advantage. The Musketeers battled back to cut the deficit down to seven, but Marquette came out on top in the second set 25-17. Xavier had their best offensive hitting percentage in the second set, hitting 0.114. However, the Musketeers continued to struggle in the final set, hitting 0.061.
The Golden Eagles dominated the third set despite hitting only 0.361, winning 25-13 to complete the sweep.
Barber led Marquette with 16 kills and a season-high four blocks. Senior Anna Haak hit 0.571 on the afternoon, adding 14 kills and seven digs. Junior Lauren Speckman had a match-high 28 assists, and sophomore Martha Konovodoff notched 18 digs.
Senior Morgan Finn, redshirt sophomore Audrey Adams and sophomore Moriah Hopkins each had five kills for Xavier. Sophomore Nadia Dieudonne had a team-high 15 assists and redshirt senior libero Meredith Klare finished with 12 digs.
The No. 18 Golden Eagles (24-5, 14-2 BIG EAST) host their final conference matchups against the Seton Hall Pirates and St. John's Red Storm at the Al McGuire Center 7 p.m. Central time Friday and 6 p.m. Central time Saturday.
About the Contributor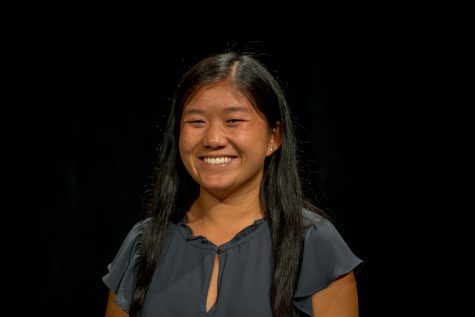 Zoe Comerford, Executive Sports Editor
Zoe Comerford is the Executive Sports Editor for the Marquette Wire. She is a junior from Naperville, Illinois, majoring in journalism and Spanish and...