Orf's successful sophomore season comes after early trip home
Sophomore middle blocker Elizabeth Orf had her best season statistically in 2018. It all started with a trip back home.
Volleyball head coach Ryan Theis always schedules preseason tournaments to allow his team to adjust from playing in practice to competing against other Division I programs. This season, the Marcia E. Hamilton Classic Aug. 31- Sept. 1. was in St. Louis, Orf's hometown.
"My teammates know what a big family person I am," Orf said. "So, I was really excited to show them around my house and stuff and have them hang out."
Redshirt senior Jenna Rosenthal, who helped Orf transition to life in Milwaukee since her freshman year, enjoyed the trip as well. Rosenthal said visiting Orf's home and seeing her family was a "charming" experience.
"Being able to be invited into their home really reinforced that Marquette volleyball is a family and we all care for each other and support each other," Rosenthal said. "We have that huge network of support no matter how far we are from home."
Orf has otherwise kept her Marquette and family lives separate.
"To have basically my whole life from Milwaukee, … my team, my coaches and my friends, at my house in St. Louis was kind of strange," Orf said.
But she embraced the opportunity to merge those worlds this past September.
"It's a really unique experience and I'm really grateful that Ryan and the other coaches made it work," Orf said.
Since then, much of her family has frequently made the trek to Milwaukee. Otherwise, she will frequently use phone calls, FaceTime and Snapchat to keep in touch.
"I still feel like my family makes an effort to make me feel involved and make me feel like I'm there and know what's going on when I'm far away," Orf said.
Orf is the oldest child with two younger brothers. One is 17 and the other is 5. She said she tries to be the best role model for both of her brothers, but when she's at school, she misses spending time with them.
"I miss hanging out with (my 17-year-old brother) and his friends (and) just going to get ice cream and going for drives," Orf said. "I miss seeing (my 5-year-old brother) growing up."
Months later, the trip home is still memorable for Orf.
"The wins and losses are always important," Orf said. "In the big picture, just that my team got to come to my house, that's such a unique experience. They got to experience a little bit of my life back home, see what my everyday routine is, see what my neighborhood looks like, see where I went to school. That does stick out in my mind."
About the Contributor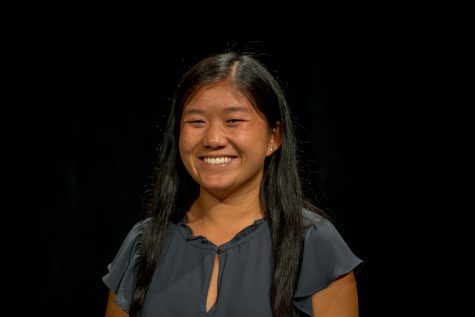 Zoe Comerford, Executive Sports Editor
Zoe Comerford is the Executive Sports Editor for the Marquette Wire. She is a senior from Naperville, Illinois, majoring in Journalism and Digital Media...