Volleyball routs DePaul for eighth consecutive sweep
Hang on for a minute...we're trying to find some more stories you might like.
For the eighth consecutive match, Marquette swept a BIG EAST foe in straight sets, downing DePaul (25-7, 25-16, 25-14) Friday evening at the Al McGuire Center.
Marquette had complete control of the match from the opening tip, taking a 16-3 lead in the first set. The Golden Eagles hit an uber-efficient 0.591 to win the first set by the team's largest margin this season.
"We just came out early and served very effectively and got them out of rhythm right away," head coach Ryan Theis said. "We just wanted to put a lot of pressure on them early, and we think that got to them."
Meanwhile, DePaul's offense was virtually nonexistent in the first set. The Blue Demons had more attack errors than kills, hitting at a -0.111 clip.
DePaul adjusted in the second set, improving its hitting percentage from -0.111 to 0.061, but it was not enough against No. 18 Marquette.
"We missed a couple of really aggressive serves, and that was the help and momentum they needed," Theis said. "We started a little sloppy in the second (set), and they made a couple of plays right away too."
The Golden Eagles had another quick start to the third set, grabbing a 16-6 lead before winning the set 25-14.
"Our effort was to put on as much pressure as possible. We did really good jobs of that in (sets) No. 1 and 3. In No. 2, we started slow with that."
Sophomore outside hitter Hope Werch and sophomore middle blocker Elizabeth Orf led the team with 10 kills apiece. Werch hit at a team-best 0.729 clip.
"(The) setters and I were connecting well," Werch said. "The team and everybody were just playing really well, which helps me play better."
Redshirt senior middle blocker Jenna Rosenthal and junior outside hitter Allie Barber each had six kills.
Sophomore Sarah Rose and junior Lauren Speckman combined to have more assists than the entire DePaul roster, picking up 16 and 12 assists, respectively.
No DePaul player had more than five kills. DePaul sophomore Avarie Evans-Allen and junior Ashley Marshall each had five kills. The Blue Demons finished with a combined 0.033 hitting percentage.
Marquette looks to extend its winning streak Sunday at Northern Iowa for a one-game reprieve from the BIG EAST schedule before hosting Creighton Oct. 26.
"(Northern Iowa) is awfully good, and they're awfully good at home," Theis said. "They don't lose much there … We're excited to play two fun ones in a row."

About the Writer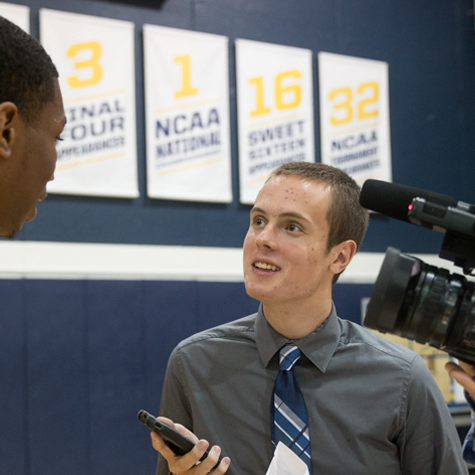 John Steppe, Executive Sports Editor
John Steppe is the executive sports editor for the Marquette Wire. He is a junior majoring in journalism and double-minoring in digital media and Spanish....