EDITORIAL: University investments demand transparency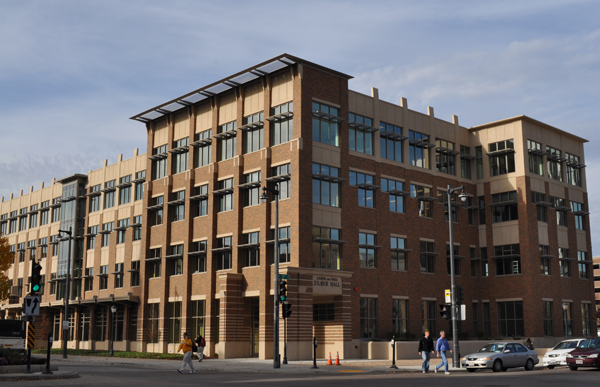 Hang on for a minute...we're trying to find some more stories you might like.
Following student attention to Marquette University's alleged revenue gain in fiscal years 2014, 2015 and 2016 as a result of investments in hedge fund The Baupost Group, questions arose among students, faculty and staff about the morality of the university's investments.
The Marquette Coalition for Puerto Rican Debt Relief is a student group that brought to light some of the questionable elements behind the investments. It created an online petition and planned an event for last Thursday to garner more awareness.
The students in the coalition said The Baupost Group has advocated for austerity measures on the island to get paid back with interest on bonds in Puerto Rican debt. These austerity measures include prison and school closures, cuts to sick and vacation pay and consolidation of police stations, to name a few. The Baupost Group denied any efforts to promote austerity in Puerto Rico.
Complex financial scenarios like this display how essential it is for Marquette to be more transparent about its investments. Providing the community with a clear stance and accurate information could reduce some of the frustration around the issue.
As a Jesuit university, Marquette has an obligation to uphold the Jesuit principles of investment, as outlined by the Jesuit Committee on Investment Responsibility. This includes investments that respect human life and promote environmental stewardship, sustainable development, and rights of workers and the community.
If Marquette is confident that its investments are socially responsible and uphold the values of the Jesuit community, it should have no reservations about being transparent about its investments with faculty, staff and students.
Many students pay Marquette tens of thousands of dollars each year through their tuition. If student tuition dollars or alumni donations are even partially used for investment money, these individuals can be indirectly linked to investments they may unknowingly disagree with. The university has a responsibility to inform students and alumni about what their money is being used for.
However, Marquette has not been forthcoming with information regarding its investments in Puerto Rico. Other investment information is not made publicly available by the university, either.
The university has a responsibility to provide investment information to students, especially when they bring concerns forward. While university spokesperson Chris Jenkins said Marquette cares deeply for those in Puerto Rico in a recent Marquette Wire story and is "committed to ethical investing practices," the university offered no specific responses to student concerns. It also did not offer plans to provide further information on the university's investments.
Marquette's investments are overseen by the Investment Committee, which is comprised of senior management professionals, Jenkins said in an email. He said the committee receives information from the Office of Endowment. The endowment's assets are overseen by Marquette's chief investment officer and other staff. The university administration should empower these groups to release the university's investment information to the public.
Students, like those in the coalition, should not have to feel suspicious about where their money is being invested. It is their right to know this information, especially if university money is being invested in places that could be morally questionable to some.
All investments Marquette makes should be public knowledge. Students should not have to dig to see where their money is going. The university should provide a resource for people to easily research where the university's money is going.
Through more transparency in investments, Marquette could strengthen its relationships with students, staff, faculty and the broader community.