Volleyball downs Syracuse in Marquette Invitational finale
Less than a day after falling to No. 3 Brigham Young University, Marquette had much more fortune Sunday, defeating Syracuse in four sets (25-17, 19-25, 25-23, 25-15).
"I'm really really proud of us," redshirt senior Jenna Rosenthal said. "We were a little bit rattled by Syracuse at times, but we came back and we rallied … We played together, and we found ways to win that weren't just clean kills all the time."
Marquette had a strong showing in the first set, getting out to a quick 11-7 lead. Consecutive kills by sophomore Elizabeth Orf extended Marquette's lead to 20-13. The Orange handed Marquette the first set 25-17 after a service error, bad set and attack error.
The second set seemed to be a never-ending alternation of service errors. Syracuse took an 8-5 lead following three Golden Eagles service errors. However, their lead was short lived when attack errors, a bad set and junior Allie Barber's fourth kill gave Marquette a 11-10 advantage. The two teams traded kills until Golden Eagles had a pair of attack errors and a ball handling error, giving the Orange back the 21-17 lead.
As Polina Shemanova hit her 12th kill, Syracuse took the second set 25-19. The Orange hit 0.393 in the second set while Marquette hit 0.069.
"When we called the timeout, we were hitting negative (percentage), which I don't think I've seen on a box score this season," head coach Ryan Theis said. "(Our) offense wasn't scoring. They were serving really (aggressively) and they were missing serves … (But) I think our passers settled in and we got going again."
Marquette's offense continued to struggle hitting past Syracuse's front line during the third set as well, as the Orange got out to an 8-4 advantage.
The Golden Eagles battled back with the help of a pair of Barber kills, regaining the lead at 12-11. The teams traded points until the contributions of Rosenthal, senior Anna Haak and sophomore Hope Werch were too strong for Syracuse to handle. The Golden Eagles eventually took the third set 25-23.
The Orange couldn't handle the resilience of the Golden Eagles in the fourth set. At one point, Marquette had a nine-point advantage at 21-12 at one point.
Throughout the set, a mix of powerful kills from Barber, Rosenthal, junior Madeline Mosher, Werch and Haak added to Marquette's eventual domination of the fourth set 25-15.
"In the fourth when we were pulling away, I looked at Meghan (Keck) and said, 'I'm watching the reverse of last night,'" Theis said. "Grinding out first two sets, third set tight at times. Last night it was us coming apart in the fourth and tonight it was Syracuse."
The biggest challenges for the Golden Eagles came from Shemanova with a match-high 20 kills and Elena Karakasi with a match-high 39 assists. Syracuse's Santita Ebangwese notched 10 kills, and Amber Witherspoon added nine.
"We had to get some stops on (Polina Shemanova). She's had a great night and she's a freshman," Theis said.
Marquette's leaders were Barber with 14 kills, Rosenthal with 13, and Orf with eight. Junior Lauren Speckman added 24 assists while Rose had 18. Sophomore Martha Konovodoff lead with 14 digs on the afternoon.
The Golden Eagles went 2-1 in the Marquette Invitational. Marquette (7-2) will be back in action against rival No. 2 Wisconsin Friday at 7 p.m.
About the Contributors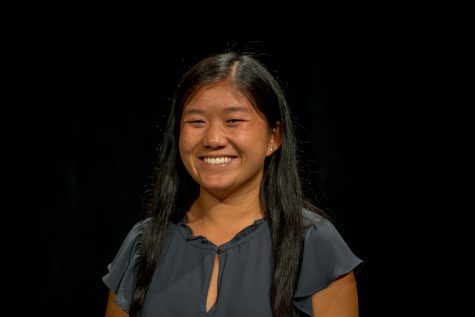 Zoe Comerford, Executive Sports Editor
Zoe Comerford is the Executive Sports Editor for the Marquette Wire. She is a junior from Naperville, Illinois, majoring in journalism and Spanish and...