Christian determined to make most of increased playing time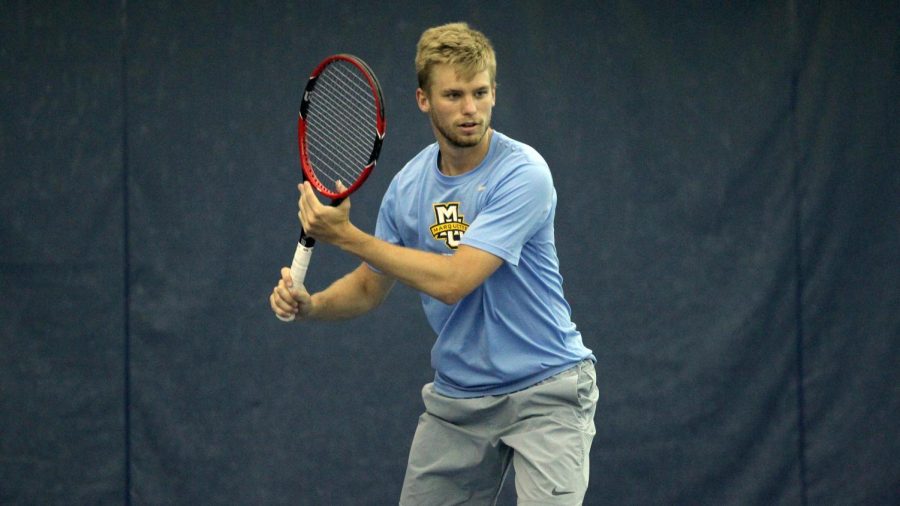 Senior Scott Christian played in six matches last year, the least playing time of any Golden Eagle. He knew this year needed to be different.
"I struggled a little bit in the beginning (as a freshman) with injuries and that definitely affected my confidence on court," Christian said. "This being my last year, I really felt like I was able to put my game together a little bit, putting more heart into the game and buying into it."
Christian has already appeared in 19 matches this year. Although he is still searching for his first singles win, Christian has accumulated a 7-4 doubles record with three different partners.
It all started during his junior season. Knowing Christian only had one season left at Marquette, head coach Steve Rodecap sat him down at the end of last year to discuss his future.
"I had a really heartfelt conversation with him about how I felt he could have an impact this year, going into his last year," Rodecap said.
Christian took that talk to heart and made some crucial improvements this past summer, growing more comfortable with his transitional volley game and making his footwork more precise, all while interning away from home in Hanover, Pennsylvania.
"I had a lot of time to be by myself and reflect on what I needed to do to become better," Christian said. "That foundation in summer, just having that time to reflect and being on court helped me to catapult (in)to this year."
The biggest transformation Rodecap saw in Christian was his commitment to the team — not only in matches, but in practice.
"If I could give (you) a number on how many practices he's saved for us and what a leader he is in the practice environment, he's really really grown in that role," Rodecap said. "I think the guys have a lot of respect for him."
Leadership is one quality Christian always had. When he was a sophomore, Christian was awarded the We Are Marquette Coaches Attitude Award for his positive attitude.
His team saw the same qualities and chose Christian to be captain. Rodecap has held him as an example to the rest of his teammates, especially his doubles partner, to stay positive when not playing the best match.
"It's really critical when you're playing shortened sets that you have good energy," Rodecap said. "I know that on court three, I don't have to worry about energy."
If given the choice, Christian would pick doubles, where all three of his fall season wins have come, over singles. Playing with sophomore Luke Smrek in the spring season has only made Christian appreciate doubles more.
"I love playing with Lukey, and one of the things I think me and him do really well is keep each other calm under pressure," Christian said. "After every point that we win I try to say a 'come on.' But for the most part I try to keep us pretty even-keeled."
Christian is already looking ahead to life after graduation — a life without his teammates.
"When (I'm) sitting in a cubicle in a year from now and I'm just typing at a desk, I'm going to be wishing that I was out here at two o'clock hitting with them and spending time with them," Christian said.
About the Contributors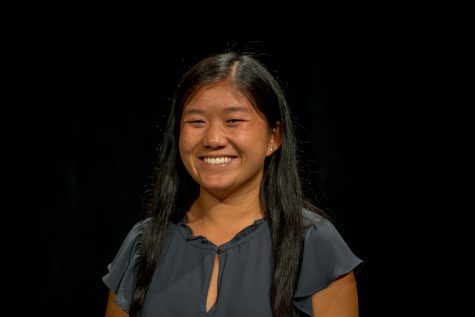 Zoe Comerford, Executive Sports Editor
Zoe Comerford is the Executive Sports Editor for the Marquette Wire. She is a junior from Naperville, Illinois, majoring in journalism and Spanish and...