King scores 25 to lead Marquette over Butler
Hang on for a minute...we're trying to find some more stories you might like.
Danielle King put on a show against the Butler Bulldogs Sunday, dropping a season-high 25 points and knocking down five 3-pointers to lead Marquette to a 78-59 victory 
King made the Bulldogs play at her pace, pushing the ball in transition and causing problems for a Butler team that prefers to play a half-court game through its all BIG-EAST center Tori Schickel.
Marquette trailed Butler, 16-14, going into the second quarter after shooting just four of 13 from the field. However, for the second consecutive game, Marquette responded with a big run, ripping off a 15-4 stint to end the quarter and go up 33-24 at the half.
"I was proud of our maturity tonight," head coach Carolyn Kieger said. "We didn't start off the game very well. We called an early timeout and our players responded."
Kieger was also impressed with her team's resiliency. "We did a really good job of getting out of funks," Kieger said. "Our players shared the basketball well, and I think we did a much better job than in our previous Butler game."
The previous Butler game came down to the last second. Junior Allazia Blockton hit a layup at the buzzer to win the game for Marquette. Blockton had just as big of an impact on this game, recording a double-double with 19 points and 11 rebounds. Fellow juniors Amani Wilborn and Natisha Hiedeman both scored in double figures with 12 and 11 points respectively.
Forward Erika Davenport only scored six points, but dominated the glass, grabbing a game-high 13 rebounds to go with four assists.
After winning its second game in three days, Marquette (17-8, 11-3 BIG EAST) remains in second place in the BIG EAST behind DePaul (19-8, 11-2 BIG EAST).
The Golden Eagles have four remaining conference games. Their next matchup is against Villanova (19-5, 9-4 BIG EAST) on Friday. Tipoff is set for 11:30 a.m. at the Al McGuire Center and the game will be televised on the BIG EAST Digital Network.

About the Writer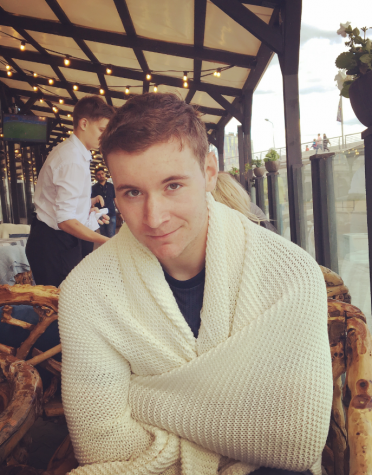 Chris Reisner, Sports Producer
Chris Reisner is a junior at Marquette from Brookfield, WI. As sports producer he puts together a weekly television show, creates print and video content...