GoFundMe account set up for Tori McCoy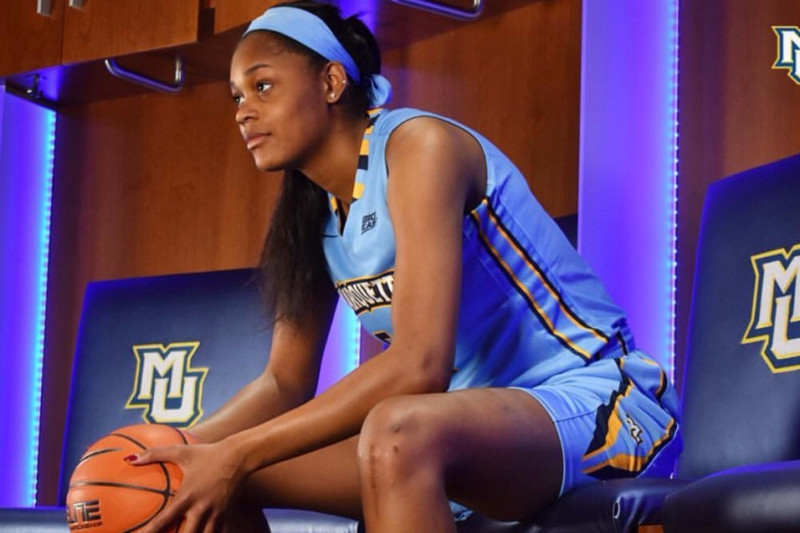 A GoFundMe site has been set up for Marquette women's basketball player sophomore Tori McCoy, who is battling a rare kidney disease.
The former All-American high school basketball player was diagnosed with Focal Segmental Glomerulosclerosis (FSGS), which inhibits the kidney's ability to filter and clean blood.
"We appreciate everyone's outpouring of support for Tori as she is going through this medical issue," head coach Carolyn Kieger said. "Tori is handling the whole situation with fight and perseverance. While it will be a long road ahead for her, we are confident she has enough strength and courage to get through this. Please continue to keep Tori and her family in your thoughts and prayers."
In addition to online donations, in-person donations can be made at any U.S. Bank branch by asking to contribute to the Tori McCoy Donation Account. Checks can also be made out to "Tori McCoy Donation Account" and given to Marquette women's basketball for deposit.
"It is imperative that anyone wishing to donate money to the McCoy family follow the procedure and options listed above to ensure that Tori's eligibility is not jeopardized," a Marquette Athletics statement said. "Please make sure all money is given through the GoFundMe site or the US Bank donation options.  Do not provide any money directly to Tori or her family."
Doctors at Aurora Sinai Medical Center made the diagnosis last month after McCoy complained of severe fatigue during team workouts and elevated protein levels were discovered in her blood.
According to Kimberly Butts-McCoy, Tori's mother, she sustained 80 percent damage to both her kidneys. Treatment for the disease requires four-hour dialysis procedures three times each week in order to remove toxins while waiting for a kidney transplant.