TRACY: Top television shows of 2017
Trying to narrow down this year's television shows to a top 10 list felt nearly impossible. The truth is, there are so many great shows that aired on TV this year, the argument that "there's nothing good on," feels invalid.
Nearly everyone can find a program that they'll want to come back to. If you're looking for something to watch as we head into the new year, you can't go wrong with these must-sees.
10. "The Carmichael Show"
"The Carmichael Show" was a nod to the days of Norman Lear sitcoms and ended way too quickly. Always topical and sometimes controversial, Carmichael tackled topics like gun control, alcoholism and infidelity with such strong comedy. It's a shame it never picked up. I've been a big advocate for the show in the past — I'm deeply upset to have seen it go, but I'll always appreciate the three seasons and 30-some episodes audiences got.
Seasons 1 and 2 are streaming on Netflix.
9. "Rick and Morty"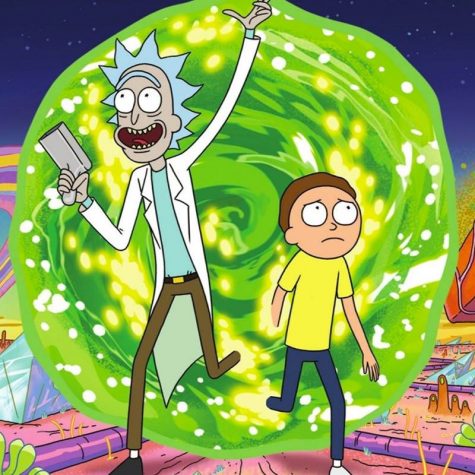 After a surprising April Fools episode, Rick and Morty returned with its best batch of episodes yet. A Mad Max spoof, Rick turning into a murderous pickle, an episode about other Rick and Morty living in the Citadel — it was a fun season and its darkest one yet. Jerry and Beth started the process of divorce, Morty became more resentful of his grandfather and Beth wanted to leave her family … it was a wild ride for the Smith family. Can't wait to see what happens in season four.
Seasons 1 and 2 are streaming on Hulu. Season 3 is on Adult Swim's website.
8. "GLOW"

For someone like myself, who believes wrestling is stupid, I'm surprised at how much fun I had watching "GLOW," a period piece comedy about the rise of the Gorgeous Ladies of Wrestling, Alison Brie tried to make it as an actor in LA and found herself using this new wrestling program as her way in. Featuring Marc Maron and Betty Gilpin, "GLOW" made non-wrestling fans see the value of the sport through its excellent writing and soundtrack.
All episodes are streaming on Netflix.
7. "Big Little Lies"
"Big Little Lies" was so much more than "rich people problems." A seven-part limited series about marriage problems, bullying, abuse and a murder mystery to cap off, "BLL" was a finely crafted soap with excellent performances by Reese Witherspoon, Lauren Dern and Shailene Woodley. I'm curious to see how season two will play out.
All episodes are on HBO Go.
6. "Bojack Horseman"
It's become a tradition to put "Bojack Horseman" somewhere in the "Top 10" list each year. Each season has continued to become better than the episodes that came before. There's something wonderful that the show demonstrated that I never thought I'd see: hope. Specifically, the hope that Bojack Horseman and his friends are going to be okay (well maybe most of them), when the show concludes. Bojack now has a family member that he can rely on and relate to if something goes wrong and needs to vent. The last line in the season broke me: it was something I found to have been deeply cathartic and moving, but I'll let viewers hear it for themselves.
All of "Bojack Horseman" is streaming on Netflix.
To transition here, I'm dubbing the top 5 as the "Miracles of TV." These are extraordinary shows I'd never thought would see the light of day again. They not only came back, but each delivered something so incredible.
5. "Nathan for You"
Two words, "finding Frances." That is all. Discover that and the previous six incredibly funny episodes with friends and family members. Anything more gives away the utter brilliance of the show.
All episodes are streaming on Comedy Central's website.
4.5. "Review"
I'm cheating here, but with the shortened season (a whopping three episodes), I feel it's okay to add in an extra show. "Review" concluded on the best possible note, and deserves to be considered one of the greatest comedy shows of all time. A manic man who believes his sole purpose in life is to review life experiences, Forest MacNeil abandoned his family to make some the funniest and disturbing comedy ever broadcasted on Comedy Central.
All episodes are streaming on Comedy Central's website.
4. "Samurai Jack"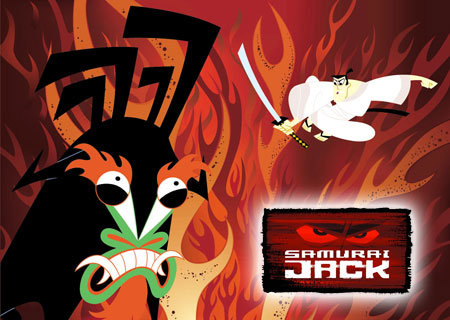 It's been 50 years since Jack last saw Aku and nearly a decade and a half since the audience last saw Jack. The shift from Cartoon Network to Adult Swim in this 10-episode final season allowed the show to mature, featuring more blood and violence than before, while also dealing with topics like PTSD and depression. It never lost sight of what made this show so special, and the transition to HD is gorgeous.
Seasons 1-4 are currently streaming on Hulu, and Season 5 is on Adult Swim's website. The complete Blu-Ray bundle of the show can be found on Amazon.
3. "Halt and Catch Fire"
A series about friendship, failure and survival in the early days of the computer and gaming industry, "Halt and Catch Fire" quickly grew into a hit after a rocky but mostly enjoyable first season. A stellar second half of the final season deals with the loss of one of the show's central characters, which made for one of the most haunting yet beautiful episodes of a show since the days of "Six Feet Under." I look forward to revisiting this show again in the near future.
All episodes are now streaming on Netflix.
2. "The Leftovers"
Season three of "The Leftovers" took the Garveys to Australia to prevent the end of the world. Moments like jumping on a trampoline to the Wu-Tang Clan, Nora traveling to the other side to find her children and Kevin acting as a spy, made for some deeply funny, tragic and wonderful moments. An exercise in dealing with grief and life itself, Lindelof made a masterpiece conclusion to this deeply moving series.
All episodes are currently streaming on HBO Go.
1. "Twin Peaks: The Return"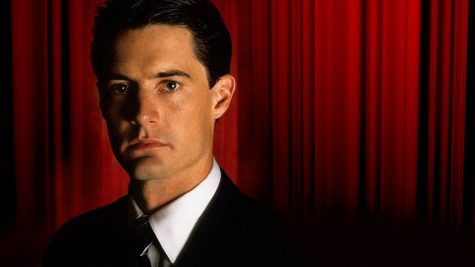 I've been thinking about this show nonstop. David Lynch never offered previews of what was to come in these 18 episodes, making every week a new adventure for an otherwise blinded audience. We could get an experimental black and white horror episode one week and Eddie Vedder singing at the Roadhouse Bar to close off the show the next. There was no other show all summer that made me more excited to race home and turn on Showtime, just to discover what was going happen next. It was a show that provoked many different emotions; I grew frustrated with Dougie Jones, and then I loved him by the end. I loved listening to the various bands ending the show each week. I cried when beloved characters were realizing that they were dying and did not have much time left, and I cheered when a season long storyline wrapped up. I don't want to spoil it, but one episode made me literally jump out of chair in joy. If Lynch doesn't want to make anything else, this is a fantastic cup of coffee to end a career on.
Seasons 1-2 are streaming on Amazon Prime/Netflix/Hulu. Season 3 is on Showtime Anytime, and out for Blu-Ray/DVD.
View Comments (1)