BREAKING: Cheatham transfers from men's basketball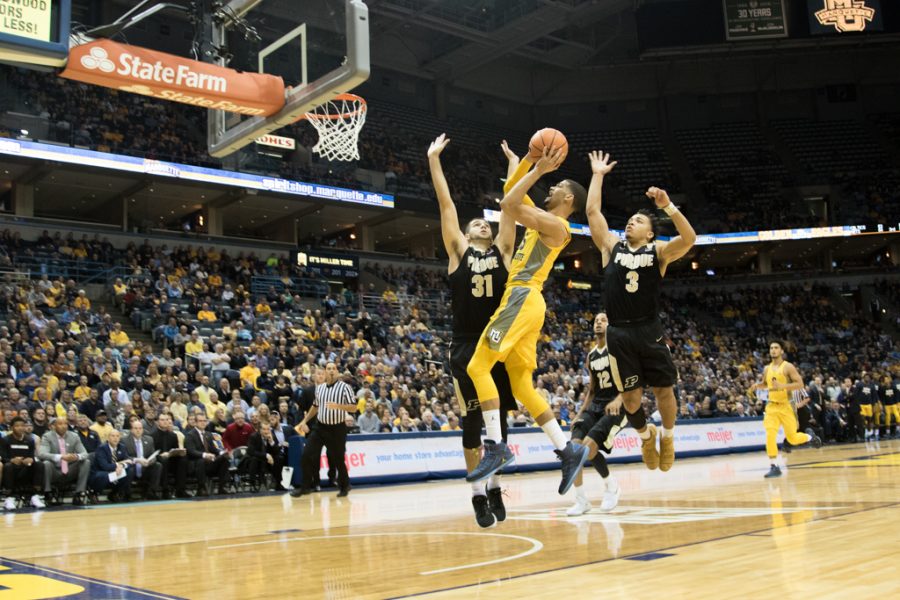 Junior shooting guard Haanif Cheatham will leave the Marquette basketball team immediately for personal reasons, per a press release.
Cheatham was a major contributor for the Golden Eagles, starting each of Marquette's first five games and averaging 8.2 points and 2.8 rebounds per game.
"We want to thank Haanif for his contributions to the program and wish him the best of luck as he looks to continue his career elsewhere," head coach Steve Wojciechowski said.
Cheatham was part of Marquette's vaunted 2016 recruiting class along with one-and-done power forward Henry Ellenson. He was a consensus top 100 player from Pembroke Pines High School in Fort Lauderdale, Florida.
Cheatham had an impressive freshman season, averaging 11.8 points per game and 3.4 rebounds per game. However, he took a step back in his sophomore season, only averaging nine points per game. He was the only shooter on Marquette last year that struggled from three, shooting 32.5 percent.
Marquette still has only one scholarship spot open for this season. Next year, Marquette will have one scholarship spot available; there were previously none available.
Four players have now transferred from Marquette in the last calendar year. Junior Sandy Cohen and sophomore Traci Carter left at the midway point of last season, and guard Duane Wilson graduated and transferred at the end of the year.
Correction: An earlier version of this story stated that men's basketball had two scholarship spots available for the season when they only have one. The money for Cheatham's scholarship spot has already been spent. The Wire regrets the error.