Men's basketball notes: Howard, Elliott day-to-day with injuries, Eke redshirts '17-'18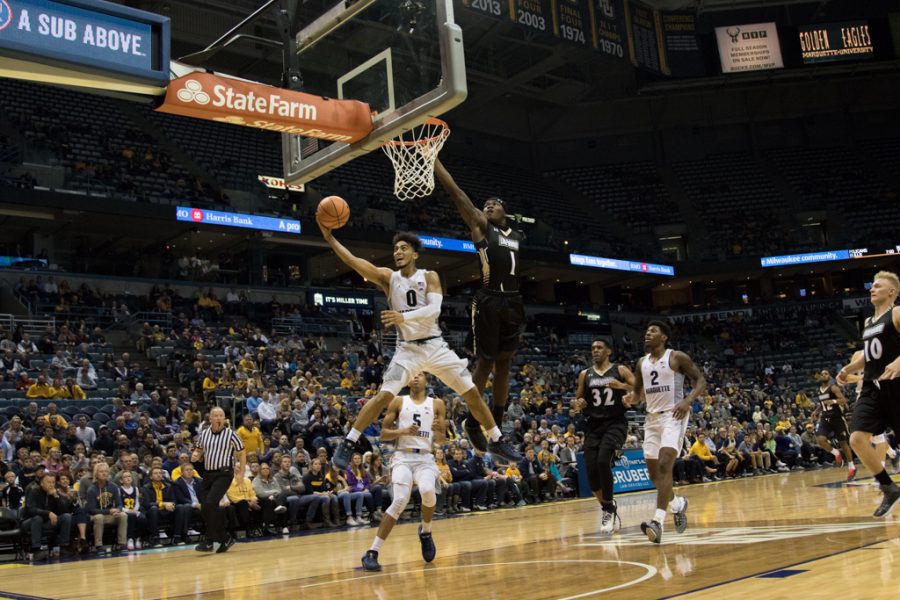 Marquette may be short-handed Friday against Mount St. Mary's following injuries to sophomore Markus Howard and freshman Greg Elliott.
Howard, who led the country in 3-point shooting in 2016-'17, has been sidelined from practice since the Lindenwood exhibition with a sprained ankle. Wojciechowski says it will be a game-time decision.
"(Howard) is touch-and-go in terms of our game on Friday night," Wojciechowski said. "We have to prepare like we won't have him."
Elliott had a severe thumb sprain Saturday against Lindenwood and is also questionable to play. Elliott scored eight points in 19 minutes in the team's exhibition before the thumb sprain.
"Greg has had a fantastic preseason," Wojciechowski said. "(Elliott) is a guy that I trust on the court and brings a lot of great things to the table."
Injuries aren't the only factor limiting Marquette's numbers for the season opener, as Wojo also announced his decision to redshirt power forward Ike Eke.
The announcement comes after Eke was the only healthy scholarship player to not play against Lindenwood. The 6-foot-9 freshman did not play basketball competitively until his freshman year of high school.
"We think he's going to be a really good player," Wojciechowski said. "There's a realization that he's so new to the game, and we need to continue to work with him. And we feel like the extra year, much like Sacar (Anim), will really aid in his development."
The injuries and redshirt leaves Marquette with seven healthy scholarship players. Freshman power forward Theo John is expected to fully participate after playing only four minutes against Lindenwood. Mount St. Mary's made the NCAA Tournament last year as a no. 16 seed. The Mountaineers went 0-6 last year against Power Five opponents, losing each contest by at least 13 points.
"I'm not asking anybody to shed a tear," Wojciechowski said. "It's next man up. There's no excuses."