Freshman standout Smith Traore to play important role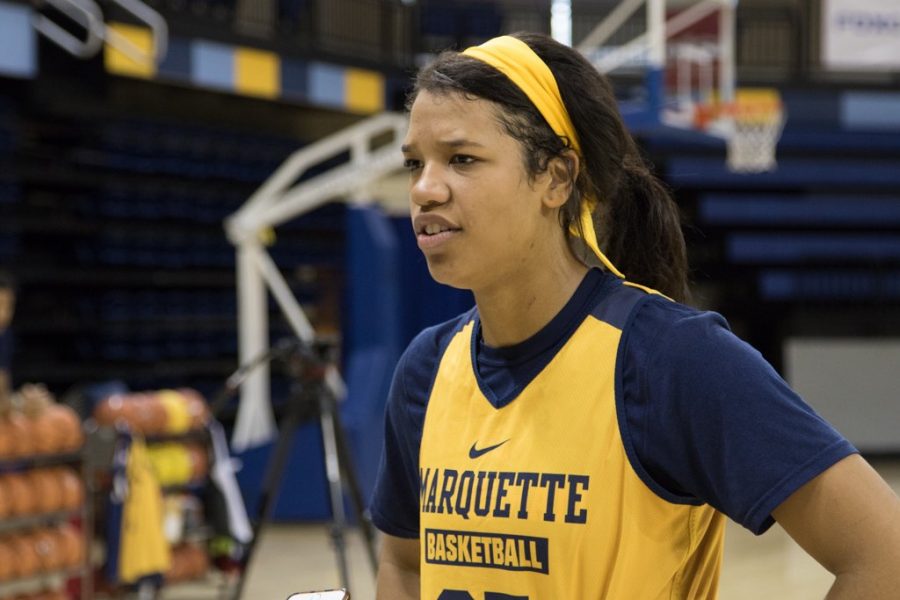 Women's basketball coaches have high expectations for 6-foot-2 freshman forward Myriama Smith Traore, with less than a week left until its first game of the season on Nov. 13 against New Mexico.
"Myriama's gonna help us a lot," head coach Carolyn Kieger said. "She's one of those players that does the right thing every time."
Kieger isn't the only one to see potential in Smith Traore. Assistant coach Scott Merritt also said he believes she will be a great addition to this already successful team.
"I think Myriama will bring a lot of defensive toughness," Merritt said. "She'll definitely add some size for us … and rebounds."
Kieger called Smith Traore a "rebound machine," and her high school career did nothing to disprove that.
Smith Traore came to Marquette from Whitewater, Wisconsin, where she was the star of  Whitewater High School's basketball team. She set school records in rebounds and blocks and scored 1,393 points over the course of her career, good for second in school history.
However, for all of her accolades coming out of high school, Smith Traore admitted to finding the transition between high school and Division I basketball difficult.
"I've noticed that playing basketball Division I is so much faster," Smith Traore said. "You have to be thinking faster, you have to be alert all the time … Everyone was some high school team's best player."
At first, being on a team with players who already played together was intimidating, but Marquette's upperclassmen have gone out of their way to make her fit in.
"There are so few underclassmen, but I think that they did a great job of just taking us under their wing and incorporating us right away into practices, getting ready for games and plays," Smith Traore said.
Smith Traore takes advice from upperclass players and coaches in stride and quickly corrects her mistakes.
"She's the most coachable kid I've had as a freshman," Kieger said. "You tell her one thing and the next possession she's fixing it."
One particular area of emphasis is Smith Traore's scoring ability, which isn't as developed as the coaches would like, especially with regards to her jump shot. "She's got to get a little bit better offensively," Merritt said.
Marquette fans can expect to see a lot of Smith Traore this season, according to the coaches. "I think we'll be a much deeper team this year … and she'll definitely be out on the floor," Merritt said.
Smith Traore watched the team's journey on television last March and couldn't wait to join them.
"Being here is just absolutely surreal. I'm really excited to get out onto the court and experience what I've been watching for so long."
About the Contributor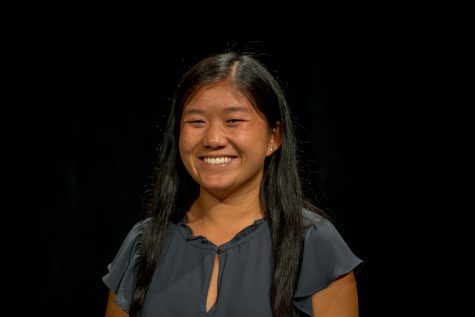 Zoe Comerford, Executive Sports Editor
Zoe Comerford is the Executive Sports Editor for the Marquette Wire. She is a senior from Naperville, Illinois, majoring in Journalism and Digital Media...