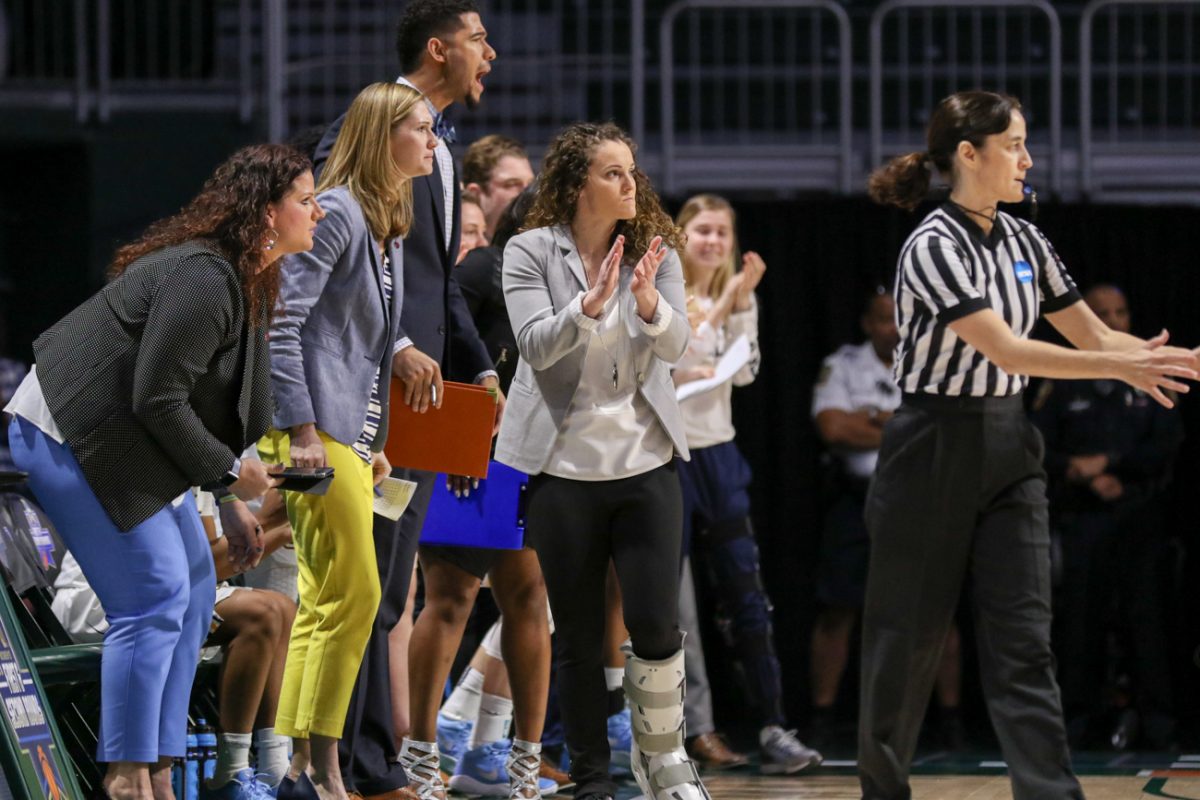 Brian Georgeson
Nearly 10 months ago, Chloe Marotta, sister of men's basketball walk-on guard Cam and daughter of late Marquette legend Marc, offered her verbal commitment to join the women's basketball team as a junior in high school.
When that happened, women's basketball head coach Carolyn Kieger, who was already en route to a BIG EAST championship, had a weight lifted off her shoulders. Marotta's verbal commit cemented Kieger's lineup for the 2018-'19 season. The next scholarship spots that are likely to be filled will not be open until 2019-'20.
"Even though we keep getting better — and hopefully we can be a top 10 team this year — who we're going after, it's still going to be about great character and those self-motivated players," Kieger said. "We may have gotten ahead, but we're never going to sacrifice culture for talent. What I'm pleased of with my staff is that we've done it the right way, and we haven't taken any shortcuts."
Early fall usually serves as the last, hectic window for the "hot class" of recruits for the next year. With those spots already long secured, Kieger and her staff are afforded a moment to breathe, focus on the year ahead and get in early recruiting with current high school juniors and sophomores.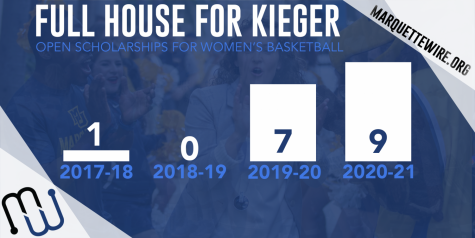 That said, they are not, as assistant coach and head recruiting coordinator Ginny Boggess put it, heading down to soak in the sun at Bradford Beach anytime soon.
"There's a great (Duke men's basketball head coach) Mike Krzyzewski quote that goes something like 'Recruiting is like shaving; nobody notices until you take a day off,'" Boggess said. "Just because we are ahead doesn't mean anything changes. It just allows us to redistribute that energy. No less time, just more time on younger kids."
Getting out so far ahead allows the staff to cast a wider net, expand recruitment to both coasts, and get in early with top 50 recruits. The chance to be the first program to reach out to some of the best high schoolers is a huge advantage, Kieger said, because players tend to remember, and value, who was there first.
"To get ahead and to start building relationships with the young women and their families really helps us," Kieger said. "There are a lot of players who say 'You were there from the beginning.' That helps kids feel comfortable with you, that helps them know your loyalty, that helps them know how interested we are. And it also allows us to go watch them more."
Couple the ability to get an early foot in the door with the recent, massive strides the program has made, and recruitment becomes a lot easier.
"I think (the recent success) is really gonna help us this next year," Kieger said. "It's made us relevant. Our recruitment is going to be a dual partnership: on one hand, it's going to be about our success, and then on the other, it's about the great relationships we can build."
The biggest advantage to getting so far ahead on recruitment is the time it affords Kieger and her staff to focus on the squad she has on campus now. The current junior class, a seven player bloc that includes starters Allazia Blockton, Erika Davenport, Natisha Hiedeman and Danielle King, has afforded the coaching staff time to use recruitment as a way to fill out the fringes of the roster instead of having to rely on freshmen to fill key roles immediately.
Now, as those starters have found success and enter the back nine of their Marquette careers, they have an interest in the recruitment process as well – legacy.
"They're starting to feel a little competitive when it comes to recruitment, too," Kieger said. "They want to make sure this isn't just a little couple-year run. We want to be a powerhouse to stay."