Truck catches fire on Michigan Street
Hang on for a minute...we're trying to find some more stories you might like.
Wauwatosa native Francisco Duarte was headed eastbound on Michigan Street when his car caught fire near 23rd Street.
He drove over a sewer, and the cap came up and was lodged underneath his fuel tank. Duarte realized the car caught fire while he was in it. After pulling over, he ran out to a near by driveway. Duarte was unsure when the incident occurred, but his wife, Dina, received a call from him at 5:46 p.m.
"He called me when I was at work and told me what happened," she said. "I came over as fast as I could."
Milwaukee Police Department is unsure of what caused the sewer cap to attach to the bottom of the car. An investigation will open, and Duarte will have to make a claim with the city because it caused damage, Sergeant Allen Perry said.
This story is developing.

About the Writer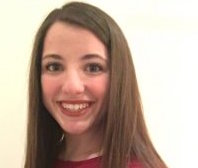 Rebecca Carballo, Managing Editor of the Marquette Tribune
Rebecca is the managing editor of the Marquette Tribune as well as a senior majoring in journalism with a minor in political science. She has interned...