Style Sunday: BGM
After planning the fashion shoot for Marquette Journal's Spring 2017 issue, I knew I wanted to coordinate a group photo shoot again. I came across Solange's wedding photos and some viral images on Tumblr, and I was immediately inspired. The pictures I took inspiration from had one thing in common: Black Girl Magic.
From Solange to Zendaya to Lupita Nyong'o, BGM always comes with a healthy dose of individual style and a great fashion sense. Clothing has always been a way for people to express themselves. Looking at style icons such as Solange and Zendaya their personalities and sense of self shows through their clothing. Sometimes what they wear is enough to inspire others. Solange's wedding photos (and outfit), for example, inspired this shoot.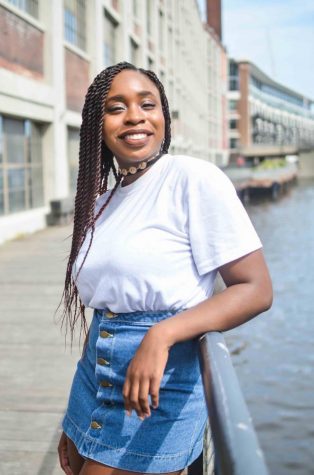 Rounding up a group of black women on Marquette's campus is not the easiest task. According to Marquette's website, African American students make up less than 4% of Marquette's student body. Somehow I was able to find a group of women with diverse backgrounds to participate. Although this is not a full representation of the senior black female population at MU, it is a snippet nonetheless. Coincidentally, all the women featured in this are also part of the Class of 2017. I am glad it turned out that way. I get to think of it as documentation of our "last hurrah" before we go our separate ways. It has only been two months since we graduated and some of the women in this shoot are now working on the West Coast, one is finishing her Master's degree and another is currently globetrotting in Europe. Marquette Black Girl Magic and black excellence is spreading its wings and covering more ground.
Black Girl Magic is not anti- anything or anyone. It is simply celebrating the beauty and magic of black women, which is often underrepresented or even unnoticed. But when these features are on someone else they are showered with praise. Black women are over being discredited. We can ignore the naysayers and hype up each other.
For more photos from the shoot, click here.
SaveSave
Leave a Comment