Kay Eckstein, notable alum and donor dies
Hang on for a minute...we're trying to find some more stories you might like.
Kathryn "Kay" Eckstein, university benefactor and alumna, died Monday at age 90.
She received her bachelors from Marquette University, where she met her husband, Ray, who was working toward his law degree. The two graduated  in 1949.
But their involvement didn't end there.
The two donated tens of millions of dollars to the university. One notable gift being $51 million toward construction of its law school facility in 2007.
At the time, that was the largest gift ever made by individuals to a Wisconsin college or university. It was also one of the largest donations any law school received in the United States.
When they made the donation in 2007, Kay Eckstein said it was their granddaughter's experience as a law school graduate that reminded them of their sense of gratitude for the university.
"We saw once again the caring, challenging environment that Marquette continues to offer its students," she said.
The law school isn't the only place on campus impacted by the Eckstiens. The couple gave $5 million to the university's Dr. E. J. O'Brien Jesuit Residence in 2014. Most recently in January 2017, they issued an active $10 million matching challenge toward the construction of the university's new residence hall facility, which will be named for longtime Marquette President Rev. Robert A. Wild, S.J. In addition, the family also played a key role in the Al McGuire Center.
In a statement released by the university, President Michael Lovell reflects on her devotion to her family and faith.
"Kay Eckstein lived a life filled with inspiration that was rooted in her Catholic, Jesuit education and faith," Lovell said. "She was sincerely devoted to her family and remarkably generous to her alma mater. She leaves a legacy across our entire Marquette campus that will impact future students for many generations to come."

About the Writer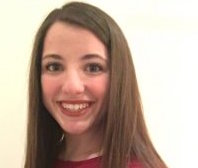 Rebecca Carballo, Managing Editor of the Marquette Tribune
Rebecca is the managing editor of the Marquette Tribune as well as a senior majoring in journalism with a minor in political science. She has interned...