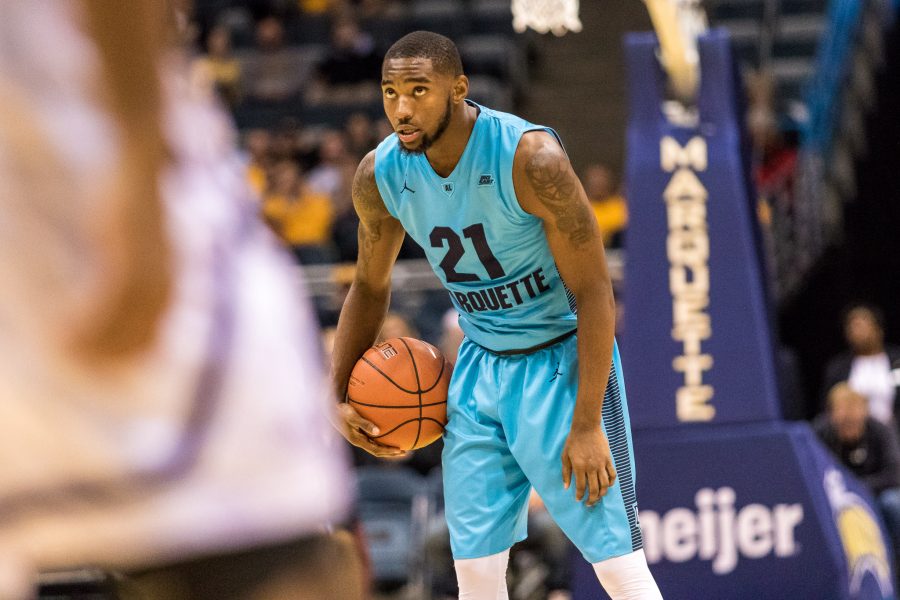 Austin Anderson
Point guard Traci Carter has left the men's basketball program effective immediately according to a school release.
Carter, a sophomore, played in 41 games as a Golden Eagle, starting in 23 outings. This season he averaged 4.3 points and 3.6 assists per game and primarily served a facilitator role on a team filled with weapons. The incumbent starter, Carter has shared time at a crowded point guard position. He started only four of the eight games he played in this season, losing time and the starting role to freshman Markus Howard. The freshman leads the point guard group with 17 minutes per game, while Carter trails just behind with 16. Carter missed the past two games with knee soreness.
"We appreciate what Traci has contributed to our program since he arrived on campus," head coach Steve Wojciechowski said in a statement.  "He has worked extremely hard, both on and off the court, and we wish him the best of luck as he continues his career."
Howard and Andrew Rowsey are the two remaining point guards on the roster.
Carter is the second Golden Eagle to leave the program this year, joining Sandy Cohen. He was granted release from the program in November and announced he will transfer to UW-Green Bay earlier this month. Carter is the sixth player to transfer from Marquette since Wojciechowski took over. Gabe Levin, John Dawson, Deonte Burton and Steve Taylor also made the move.