Editor's Note: Fall Semester
Hang on for a minute...we're trying to find some more stories you might like.
If you told my freshman self that the student media board would one day trust me enough to run our magazine, I probably would have laughed in your face. I couldn't even get hired as a reporter four years ago.
Although the initial rejection from student media stung, I still knew journalism was what I wanted to do. I started volunteering for the arts and entertainment (A&E) desk and met Claire Nowak, the A&E editor at the time and one of the sweetest and most talented journalists I have worked with at Marquette. She helped my writing improve immensely and became someone I admire. Flash forward to my junior year when I earned the role of A&E editor, immediately given eight kids of my own to look after.
One of the best things about student media is that we are given the opportunity to take on leadership positions we never thought we could, and learn through one another along the way. As Journal editor I get the pleasure of working with some of the many talented reporters, designers, photographers, editors and videographers that make up the Marquette Wire. Their hard work and dedication is evident on every page.
In this semester's issue we have a little bit of everything. From the most memorable moments in MUBB's 100-year history to exploring the issue of the gender pay gap on campus. We also have a winter fashion spread for all you style gurus and an opinions piece on the university's new master plan.
One of my favorite things about the Journal is how beautiful every story turns out. I cannot thank Design Chief Anabelle McDonald enough for dealing with my endless texts and dedicating so much extra time to going above and beyond with her designs. The Wire is also blessed with extremely talented photographers, led by Photo Editor Meredith Gillespie. The always fan favorite Top 5 Photos featured at the front of the book offers just a taste of their impeccable skill.
Whether you heard about the Journal through a friend, saw it on Facebook or accidentally clicked on it, I hope you enjoy everything this issue has to offer. It has been a blast to work with such a fun staff and I can't wait to do it all again next semester.
All the Best,
Stephanie Harte

About the Writer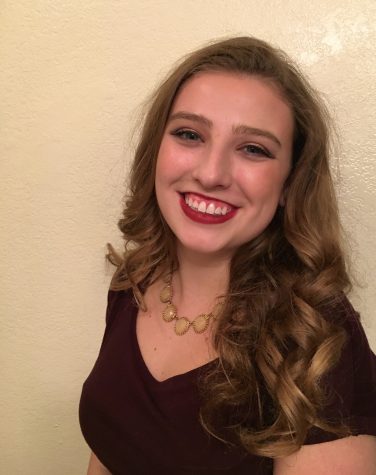 Stephanie Harte, Marquette Journal Editor
Stephanie is a senior majoring in journalism and minoring in digital media. She is from Darien, Illinois and previously served as executive arts and entertainment...