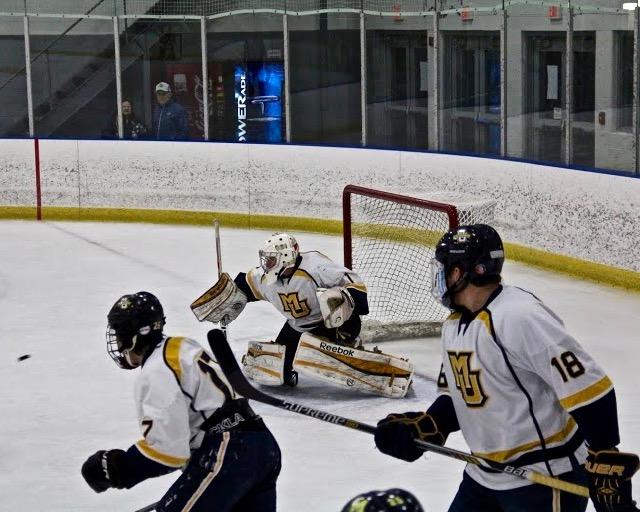 Marquette hockey started off their season with two wins against Wisconsin in Madison this past weekend.
The Golden Eagles played two tight games against the Badges. Friday night Marquette held on late to win 5-4 and on Saturday they fought back to win 6-4. Senior forward Adam Benkovich scored two goals in both games, and was the teams leading scorer on the weekend.
On Friday, the team started out strong and scored on their first shift of the season. Head Coach Will Jurgensen said he was pleased with their overall performance.
"Its always good to get that first win," Jurgensen said. "But there were lots of areas where you could see it was our first game."
Marquette was tied in both games after the second period. The team was able to fight and pull away to take care of business. Jurgensen said winning close games is a good sign to begin the season.
"Its really good to be able to battle and win a tight game," Jurgensen said. "Right now we are trying to just improve every game."
Next up Marquette will travel to Champaign Friday and Saturday to take on Illinois.