Tech N9ne returns to the Eagles Ballroom with Three New Singles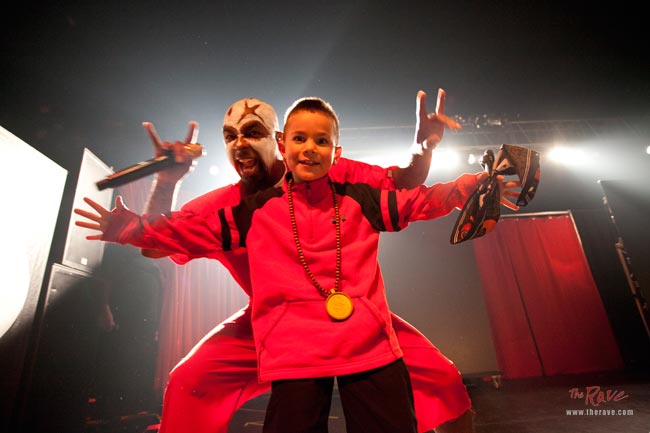 Last Friday Tech N9ne returned to The Eagles Ballroom on his The Calm Before The Storm Tour. Along for the ride were guest artists Krizz Kaliko, Starrz and JL.
After the tours guest artists took the stage the audience became restless with excitement as they prepared themselves for the headlining act to begin. Once Tech N9ne and his supporting rappers came on it was impossible not to feel the energy surging through the room. Tech N9ne's last album was 2015's "Special Effects", so the show consisted of a range of songs from that album all the way to some of his albums that were released in the 90's. Tech N9ne also played some of his hit songs such as "Caribou Lou" and "Worldwide Choppers."
One thing that concert goers did not expect was new singles from Tech N9ne. The rapper had previously released three never before heard tracks earlier the same day of the Rave show, and he proceeded to play them the same night. The new songs were entitled "Erybody But Me", "I Get It Now" and "What If It Was Me." Fans of the rapper in the middle and front of the crowd showed their excitement as Tech N9ne spit his way through the new songs with his distinguishable rap style.
What made this such a fun concert to attend was the large number of fans who were also there enjoying the show. Concert goers sang and rapped along to songs they knew such as "Worldwide Choppers" and "Hood Go Crazy", and still showed the same level of enthusiasm for the new songs that they had never heard. "We are all one family!" shouted Tech N9ne in between songs towards the middle of the show, which was met by screaming from the room of people. The fan loyalty that the crowd showed the longtime rapper was easily one of the coolest things about the show.
The Calm Before The Storm Tour will continue until October the 31st.