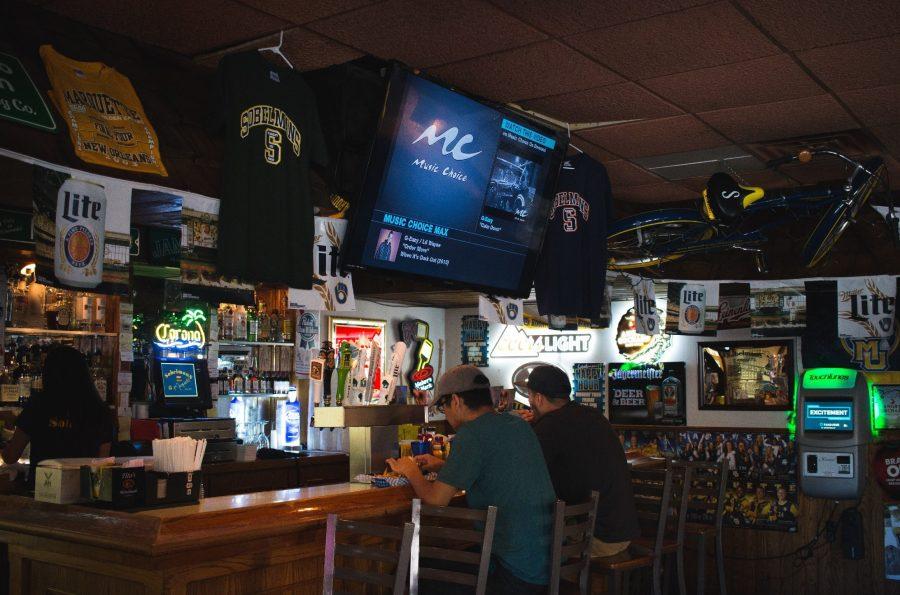 Meredith Gillespie // meredith.gillespie@marquette.edu
Sobelmans on Marquette's campus has reopened after a temporary food license was issued. Sobelmans liquor license is still pending until a hearing in two weeks.
Dave Sobelman said he missed an initial hearing July 12 to renew the restaurant's liquor and food  licenses. As a result the license expired Aug. 31, but the restaurant did not close until Sept. 6 when it was shut down by the city.
"There are numerous things that come up daily (in running a restaurant), but this one slipped. It got by us," Sobelman said of an overlooked letter about the hearing in July.
After two days of being closed, Sobelman's wife and partial business owner, Melanie, met and wrote a letter to the alderman.
In the letter she discussed the employees and the fundraisers Sobelmans would hold before the hearing in two weeks.
"I anticipate if I were allowed to reopen Sobelman's at Marquette within the next 24 hours the total contribution to these worthy organizations would exceed $5,000," she wrote.
Initially, Alderman Robert Bauman did not grant the restaurant a temporarily food license, but the letter swayed Bauman.
"She  made a good case," Bauman said. "Maybe she should do more of the talking and interacting with the pubic."
The restaurants other locations, downtown on W. Saint Paul Avenue and in Mequon, are not effected by the licensing issues.
He said his main concern is his 39 employees, including students, who will be without work for two weeks. He had choice words for the alderman.
"It annoys me to no end that I'm self-employed with three restaurants, I employ 100 people and I work seven days a week," Sobelman said. "This prick is a county employee who barely puts in eight hours a day, five days a week. When he's sleeping in late, I'm up early, running around opening up three restaurants making sure staff is all ready to go."
"You're basically slandering the person who has authority and can give you a break; very odd behavior," Bauman said.
Sobelman remains optimistic that he will receive the liquor license after his next hearing.
This story was updated September 9, 2016 at  5:30 p.m.