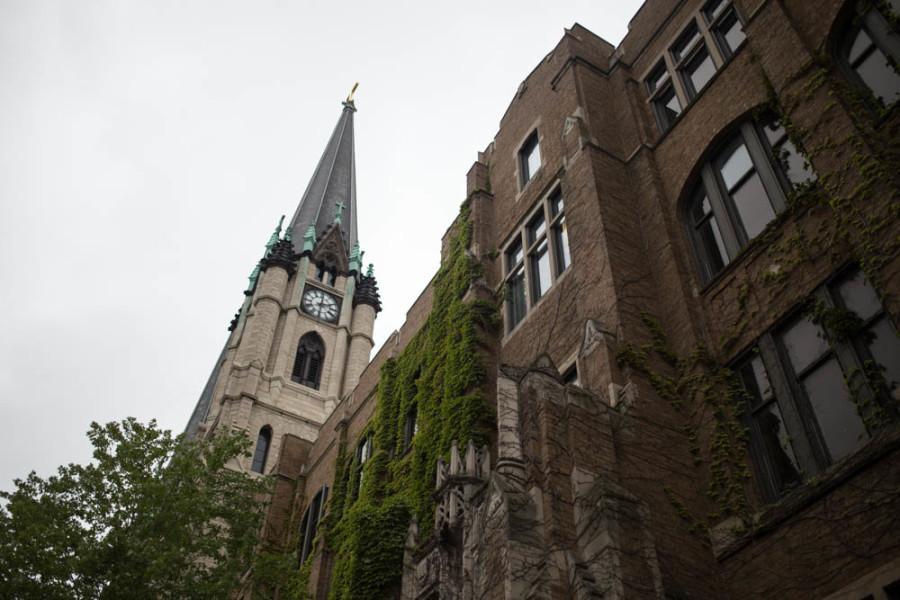 Wire Stock Photo
American Authors and Rachel Platten are scheduled to perform at Marquette's homecoming Saturday, Oct. 8 at 7 p.m. in the Central Mall. It is free and open to all students, but tickets are limited. American Authors are best known for their 2013 single "Best Day of My Life," while Rachel Platten's hit "Fight Song" rose to number six on the US Billboard Hot 100.
"Right now, we are releasing 3,000 tickets to our Marquette community with the intent that more will become available," Brian Dorrington, a university spokesman, said in an email.
Dorrington said that tickets will be released Aug. 30 at noon.
"It's hard to say how quickly they will sell out," Dorrington said. "Don't wait to reserve your spot."
Sarah Toomey, a freshman in the College of Nursing, said she is excited for the artists to play on Marquette's campus.
"It's awesome that they are getting well-known acts to perform," Toomey said.
Nicole Bonica, a freshman in the College of Communication, added that she thinks American Authors and Rachel Platten will attract freshmen to homecoming events.
Homecoming week kicks off on Sunday, Oct. 2 with events occurring every day until the following Sunday when the celebration concludes with a special Homecoming Mass at the Church of the Gesu.
Dorrington added that students' requests brought back Marquette's homecoming tradition this October.
"This last year, students approached Dr. Lovell and requested that homecoming be brought back to the Marquette community each fall," said Dorrington.
Other notable events include the Marquette Block Party on Friday, Oct. 7. Attendees at this event will get a chance to meet the men's and women's basketball team's players and coaches.
After the block party, Marquette Madness begins at the Al McGuire Center, with dunk contests and prizes for students.