Gately named to Tewaaraton List for second-straight season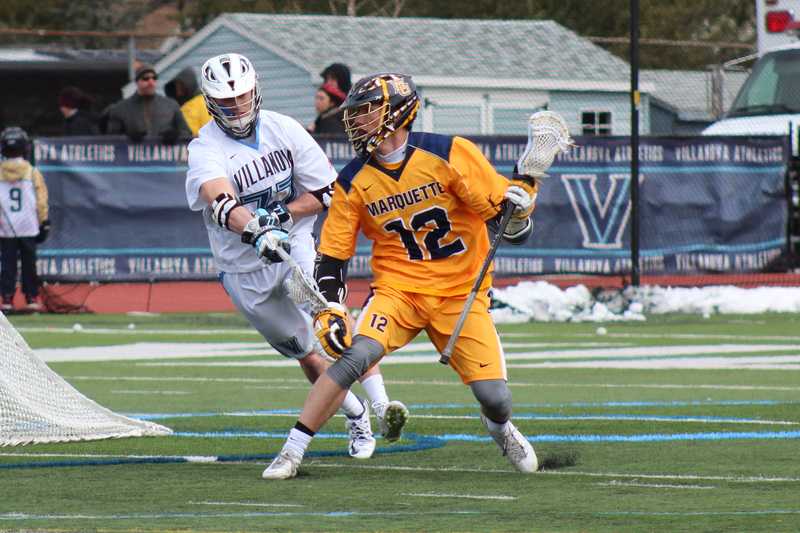 Jack Goods, jack.goods@mu.edu
February 23, 2016
Men's lacrosse attackman Conor Gately was named to the Tewaaraton Award watch list today for the second year in a row. The award is given annually to the most valuable player in Division I.
"This just further emphasizes the fact that people think Conor is one of the better players in the country and we certainly feel the same way," Marquette head coach Joe Amplo told GoMarquette.com. "He's one of our leaders on offense and deserves this recognition.  I truly believe that he could compete for this award if we have a good season and he continues to play the way we know that he can."
Gately, Marquette's all-time point leader, is the only player in program history to earn this honor. He scored a career-high 25 goals and 14 assists last season and had two goals and an assist in Saturday's season-opening victory against Bellarmine.
Additions will be made to the 50-man list as needed on March 17 and April 7 before it is cut to 25 players April 28. Five finalists will be announced May 12, with a final ceremony held June 2 to announce the winner.
There are 13 players on the list that Marquette will play this season: Trevor Baptiste (Denver) Craig Berge (Georgetown), Christian Burgdorf (Denver), Connor Cannizzaro (Denver), Deemer Class (Duke), Peter Conley (Georgetown), Robby Haus (Ohio State), Myles Jones (Duke), Matt Kavanagh (Notre Dame), Matt Landis (Notre Dame), Zach Miller (Denver), Tyler Pace (Denver) and Sergio Perkovic (Notre Dame).