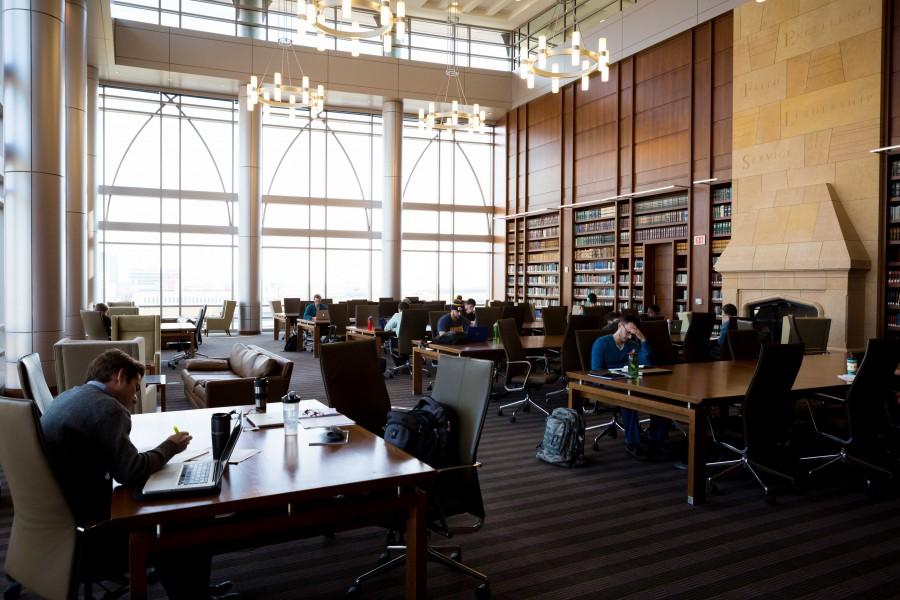 The decision to attend law school is not one that should be taken lightly. In this post-recession legal market, it's well-known that there are more struggling graduates searching for legal jobs than there are positions to be filled. So deciding to spend $100,000 or more on a law studies education is often risky, and should be made with sufficient clarity.
Factors to consider include the likelihood of getting a job as a lawyer after graduation, tuition, costs and scholarships and the quality of the education itself.
So how does one weigh the costs and benefits of attending a certain institution over another? A common method is to check the rankings on websites like U.S. News and World Report, or to view a school's ABA-required disclosures. These outlets give potential applicants the necessary information needed to make such life-changing decisions.
Marquette's law school needs to attract potential applicants to survive. As a lower-tiered law school – U.S. News ranks it 105th best law school in the country – Marquette can't compete with certain higher ranked schools that advertise median private starting salaries in the six figures, and offer sterling employment opportunities after graduation.
What it can offer is the Diploma Privilege, which is unique to Wisconsin law schools and allows graduates of the state's only two law schools – University of Wisconsin-Madison and Marquette – to practice law in Wisconsin without sitting for the Wisconsin Bar Exam.
This strategy makes sense from a business perspective: Students with lower LSAT scores and undergraduate GPAs might be more willing to apply to Marquette if the university can guarantee students will "pass the bar." Less qualified students get to be lawyers, and Marquette gets to keep enrollment up. Everyone wins.
Except that isn't entirely true. Marquette advertises itself as a school with a 100 percent bar passage rate, but this passage rate is only for students who practice in Wisconsin, and who overwhelmingly avail themselves of the Diploma Privilege. The students who wish to practice in a different state – which is increasingly becoming the case as can be seen by the law school's hiring of Kathleen Pagel who is in charge of bar preparation and student success – are not reflected in those required disclosures.
So we don't really know how well the students are doing on bar exams. Student success on the bar exam is a major indication of the quality of a legal education, and Marquette is willfully withholding that crucial information. While the overwhelming majority of other law schools compile the data that details bar success rates of students taking the exam in different jurisdictions, Marquette seems to be either willfully ignorant of the passage rates, or purposefully withholding that information.
As a Catholic, Jesuit university that preaches ethics as often as possible, it seems ironic and deceptive to withhold such important information that could affect an applicant's decision to attend Marquette.
Marquette should, in a sense, practice what it preaches and release that information to the public to allow applicants a more realistic sense of Marquette's legal education.