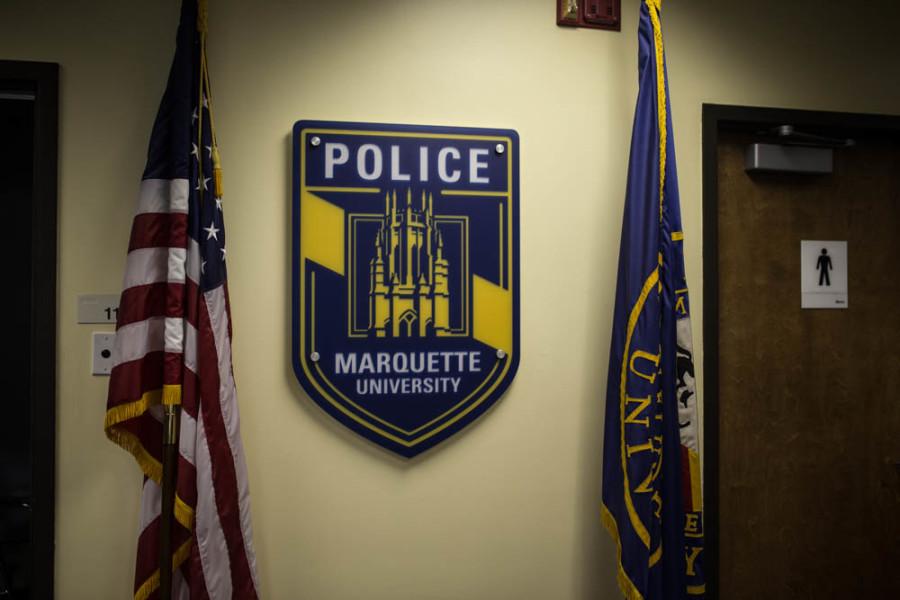 Maryam Tunio
The Marquette University Police Department continues to go through trial and error about how to best disseminate crime and safety alerts. MUPD needs to create a new policy in which crime and safety incidents are accessible to the Marquette community, regardless of threat-level, so that misinformation does not occur.
Recent safety alerts are accessible on the MUPD and Marquette Today websites. Though they may not be considered breaking news, MUPD should reevaluate what is considered an immediate threat to the safety of students on and around campus.
Leading up to Thanksgiving, a Marquette parent's Facebook post circulated in regard to an incident in which two suspects were allowed access into an apartment building, obtained property from a room and fled. The incident occurred at a student-inhabited complex three blocks from campus.
The Facebook post became a catalyst by which rumors of strangulation and rape were spread, but even more concern was expressed by students who did not know the truth of the event until long after the fact.
Danielle Schiestle, a senior in the College of Health Sciences expressed concern: "As someone who lives off campus, I was frustrated that MUPD did not report the incident, and when I did hear about it, the information was inaccurate. I think these incidents should become more common knowledge, especially for those of us who live off campus."
To say that an apartment robbery is not a threat worthy of alerting students disregards both the person who was immediately threatened in the place they call home and half the student body, the majority of which live in residences surrounding campuses that they too call home.
It would be beneficial to have a weekly email sent out making students more aware of incidents happening on and around campus. Those indifferent to the email can choose not to read it and remain willfully ignorant, while those who want to know can be kept up-to-date. Students would rather be over-informed than under-informed, especially concerning safety.
Certain safety alerts apply to some students and not to others. A break-in on Kilbourn Avenue doesn't exactly pertain to residents in Abbottsford Hall, and a fistfight outside McCormick Hall doesn't concern those living in apartments on 19th Street. But because of safety's high priority at Marquette, all students – on campus or in the surrounding area – should be considered when a safety – or crime – related issue takes place.
Disseminating accurate information in regard to events and potential threats could better help students protect themselves. It's easy to be comfortable on campus, especially if nothing has ever happened to you or your friends. But information shared by MUPD can serve as a reminder for students to continue safe practices—whether they choose to walk with others and keep their doors locked or not.