Student government's Take Back the Yak initiative discourages cruel behavior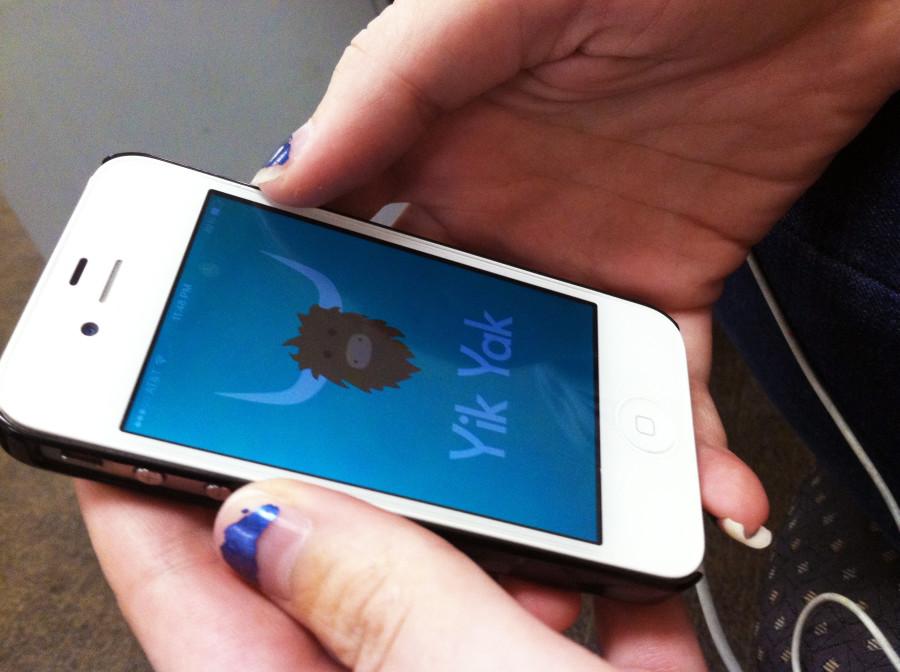 Dana Warren
October 29, 2015
In an effort to further combat derogatory language and intolerance on Marquette's campus, Marquette Student Government developed the Take Back the Yak initiative to encourage appropriate behavior on the Yik Yak mobile application.
While the campaign was set up by MUSG, it is first and foremost a peer-led effort.
"We are going to try and address the posts that are racist or particularly offensive in any way, some of which we have seen in the past few months as well as the past academic year," said Zack Wallace, MUSG president and senior in the College of Arts & Sciences.
Wallace and MUSG selected a group of students who volunteered for various time slots to scroll through the Yik Yak feed and down-vote anything that could be construed as offensive, as well as notify the rest of the team so the post in question can be eliminated quickly.
"We want to show that we, as peers, are no longer going to be tolerating the types of comments that are there," Wallace said. "Yik Yak's very intent is to build community and to be a positive resource for students."
"The campaign (Take Back the Yak) is meant to show that as Marquette students (we) will follow Marquette's mission statement when it comes to using this app," said Gilberto Vaquero, a senior in the College of Communication and a Yik Yak campus representative.
Earlier in the school year, Wallace and Vaquero compiled a list of students who would be a good fit for the committee.
The effort is meant to support a change in campus culture to show that offensive comments are no longer acceptable behavior on social media.
To promote the effort further, MUSG has also set up an email account, takebacktheyakmu@gmail.com, where students can notify MUSG of offensive behavior. While it won't remove the post directly, it will alert all members of the Take Back the Yak committee. If there is a more severe report sent to the email address, it can also be escalated to the appropriate authorities.
"Without people being able to say who they are, they can express whatever they want and get feedback from anyone, but there is still an issue that people can have offensive thoughts," said Bradley DeGarmo, a sophomore in the College of Arts & Sciences.
If a significant issue arises where campus or personal security is threatened, Yik Yak has the capability to view the source of the problem and assist authorities in resolving any situations that may arise.
"Yik Yak is more than willing to cooperate with authorities and they are a very open company when it comes to working with organizations," Vaquero said.
Students have started to notice the impact of social media and the changing attitude towards posts that may offend others.
"It is upsetting to see offensive posts, but here on the campus I think that people do recognize that those types of comments are there, but they try to prevent it or contain it," DeGarmo said.