Cancer survivor creates doodling competition for students
Ben Hofman started doodling after being unable to participate in physical activities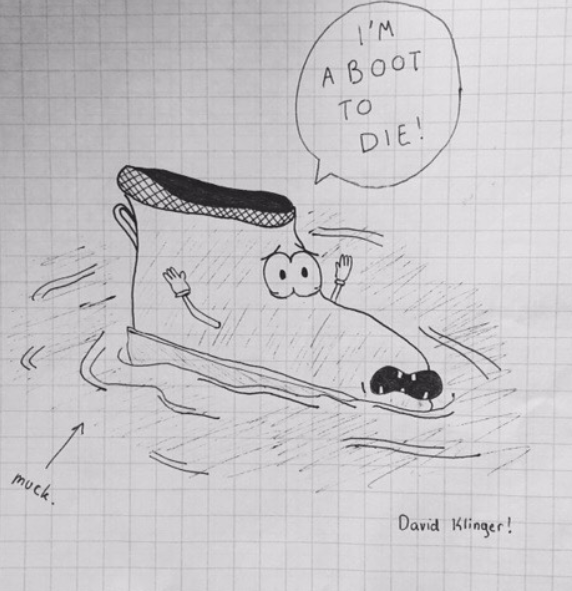 Typically doodling in class is seen as unproductive and distracting. Ben Hofman, the coordinator of the Haggerty Doodle Competition, believes it stimulates creativity and energy.
"I'm hoping to inject some creative flavor and creative flow into Marquette University," said Hofman, a senior in the College of Communication.
Hofman, a seven year cancer survivor, began doodling after returning home from an extended hospital stay. No longer able to participate in the physical activities he enjoyed, he used doodling as a new outlet. He discovered that doodling stimulated and filled him with energy.
"The Doodle Competition started as an idea last spring," he said. "It sort of snowballed into doodling and the competitive spirits that sports takes."
Each participant in the competition, which is open to all Marquette students, faculty, staff and administration, may submit one doodle of a past life event along with a short description and title. Judges will select three finalists in November and will display their doodle in the Haggerty Nov. 19 at 6 p.m. for Doodle Night.
Hofman, who is judging the competition alongside Haggerty staff, said that he will be looking for doodles that tell great stories. He hopes to use the competition to expose Marquette students to the visual arts.
"I feel that each student is unique and that creative outlets are not the same for everyone," Hoffman said. "It's one more way Marquette can bring ideas to the forefront."
Participants drew on different sources for inspiration. Dave Klinger, a freshman in the College of Communication, found a humorous encounter with a friend's boot particularly compelling.
"The inspiration for my doodle was more simple than that of others," he said. "After glancing at my friend's Timberland boots, I drew a boot helplessly sinking in the mud — so much that it was comical. I was really proud of the "I'm a-boot to die!" pun."
Another doodler, Liz DePauw, a freshman in the College of Health Sciences, brought childhood memories into her doodle.
"The tree is because I've always loved the outdoors and nature always inspired me when I have creative block," she said. "The swing is because one of my favorite stories from my childhood that my parents tell me is about when I learned how to swing without someone pushing me."
The three finalists will receive art supply gift cards and a framing for their doodle. The first place doodler will also receive the first Haggerdoodle trophy.
The deadline to submit doodles is Oct. 30. Submissions can be made to doodle@mu.edu and are posted on the MU_Doodle Instagram account.