Men's soccer has no answer for Georgetown
Golden Eagles will play BIG EAST leader Creighton on Saturday
Hang on for a minute...we're trying to find some more stories you might like.
If the Golden Eagles can survive the last five games of this month, they'll be in great position for the postseason. However, the first test against No. 10 Georgetown did not go as planned. The Hoyas defeated Marquette by a resounding 3-0 decision, scoring all three goals in the second half.
"They're a good team however you play," Marquette head coach Louis Bennett said. "Whatever way you do play you have to be at your best, and I cannot say that we played at our best today."
Arun Basuljevic opened the scoring in the 47th minute, as the ball stayed in the box following a save. Georgetown scored a goal 10 minutes later, and then 10 minutes after that.
Marquette gave up 10 shots on goal, with freshman keeper Wicho Barraza saving seven of them. The Hoyas had 21 total shots, more than quadrupling Marquette's five.
"That was partially because of the tactics that we employed in the first half," Bennett said. "I don't think that Wicho was threatened too much. It was in the second half … it was a couple of mistakes, and we gave up a few goals."
Marquette only had one corner kick opportunity, something they've been excelling at lately. Against Seton Hall, the Golden Eagles earned 11 corners.
Marquette opened the game with a defensive mindset, but after Georgetown scored, the team played more aggressively on offense. Both styles were ineffective.
"You're faced with a situation where you need to open up to get one back," Bennett said. "When they got a second, we had to refer back to the traditional way to try and get one or two of the goals back and mitotically try to get back into the game."
Once Georgetown scored, the Hoyas increased pressure on the Marquette backline. Those increased opportunities eventually lead to miscues by the Golden Eagles.
"When you're playing a team like Georgetown, then their tails are up and they are ready to attack," Bennett said.
The Golden Eagles host No. 1 Creighton this Saturday at Valley Fields. The Bluejays are undefeated, including four BIG EAST victories. DePaul and St. John's both hung in with Creighton, only losing by one goal each.
"It's a dog fight right now in the BIG EAST to catch either Creighton or Georgetown," Bennett said. "There are a lot of other teams fighting for that BIG EAST tournament, and we will be a part of it."
That is just the start of what is sure to be a difficult stretch. Following Creighton, the Golden Eagles play Xavier, Providence and Butler. The Musketeers and Bulldogs were both in the top-25 last week, but dropped out due to losses.
"It's something we have to move on from," Bennett said. "We are still very much in the hunt … We won two in a row, and we just lost one. We'll look to start a new winning streak."

About the Writer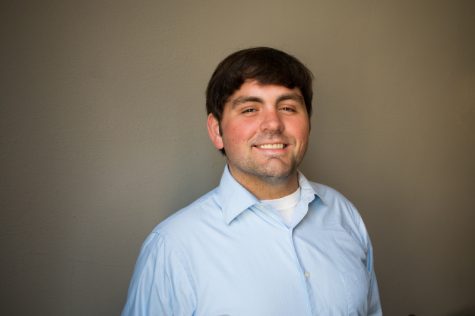 Jack Goods, Sports Editor
Jack Goods is the sports editor of the Marquette Wire, covering the men's soccer, basketball and lacrosse teams. He is a senior from Buffalo, New York...