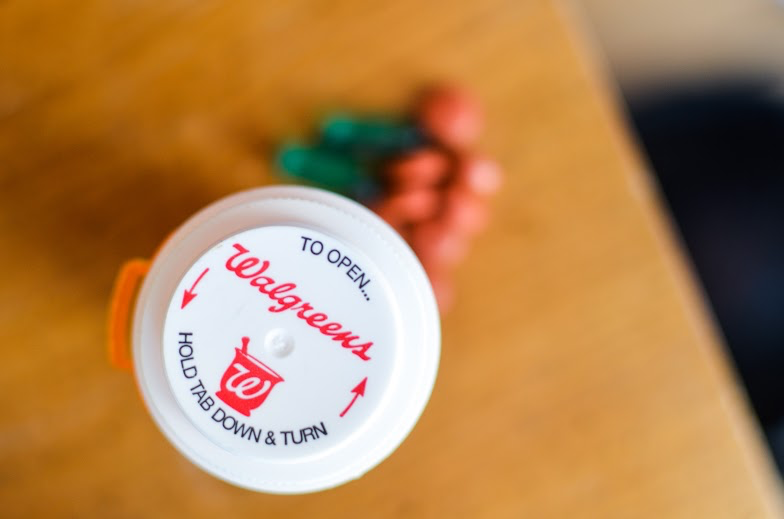 What do heart attacks, strokes, cancer and death all have in common? They are all documented side effects of FDA approved prescription drugs. These and other side effects are experienced every day by the 200 million Americans currently prescribed medication, reported CBS Atlanta.
In the last century, average life expectancy in the United States has surged upwards by an astounding 30 years. This extension of longevity can be primarily attributed to near constant advancements in modern medicine. However, these same advancements have fostered a belief that medical professionals have a quick and easy remedy for any ailment.
When it comes to taking our medicine, Americans are unmatched. The U.S. makes up only 5 percent of the world's population, yet we consume over 75 percent of the world's prescription drugs. Today, there seems to be a medication for every malady under the sun. From erectile dysfunction to restless leg syndrome, theres a pill that will fix you up.
U.S. drug culture is so pervasive that even without a medical degree, it's easy to rattle off a handful of their pseudo-scientific-sounding brand names.
How did we develop such a penchant for pill popping? Like many other heavily advertised products, prescription drugs have pretty much been shoved down our throats.
Americans are no strangers to the side effects of rampant consumerism. We've grown accustomed to clicking through pop-ups and tuning out commercials as part of our daily lives. But this overexposure to advertising has desensitized us to its often exploitative nature. We don't even stop to question the ethicality of marketing certain products, for example, prescription drugs.
The U.S. and New Zealand are the only two countries in the world that permit direct-to-consumer marketing of prescription drugs. Meaning only in the states (and New Zealand) will you be bombarded with Cymbalta commercials every time you turn on your TV.
Every other nation agrees that medical treatment should be discussed between doctors and patients, not advertised alongside fast food and beer.
You're probably wondering why you haven't heard about this before. Rest assured, it is no accident. "Big Pharma" has paid dearly to create the illusion that prescription drugs are just another product to be bought and sold. In 2013 alone, drugwatch.com reported the 10 largest pharmaceutical companies spent approximately $100 billion collectively on marketing.
While increasing consumer base through advertising, "Big Pharma" has also allocated plenty of funds to Washington to make sure their less-than-wholesome operations continue uninterrupted. From 1998 to 2014, pharmaceutical companies spent $2.9 billion on lobbying, more than any other industry during that period.
Despite this political influence, drug companies are not immune to allegations of controversial data collection and fraudulent marketing. The industry has paid a whopping $13 billion in drug settlements over the past 5 years. Still, companies likely get away with shady practices much more often than they get caught.
Questionable advertising is not unique to the pharmaceutical industry. Countless consumers have been conned by late night infomercials that employ similar "spin." The difference, is that instead of short-lived buyer's remorse, victims of false pharmaceutical advertising suffer from severe side effects and even death.
Since even proper medication use can be harmful, the effects of misuse are often devastating. Business Insider found prescription drugs kill more Americans every year than cocaine and heroin combined. The U.S. government has shelled out billions to combat the war on deadly street drugs, yet the most lethal substances are distributed legally in pharmacies across the country.
The Stanford University School of Medicine found opioid painkillers like Oxycodone and Percocet, are responsible for the majority of prescription drug overdoses. These medications have some of the highest potential for dependency even when taken as directed.
Stimulants have become increasingly prevalent on college campuses. Amphetamines, like Adderall and Vyvanse, are used to treat ADHD, but are also abused for the increased energy, focus and euphoria they cause. According to the National Institute on Drug Abuse, 1 in 5 college students admits to using Adderall without an ADHD diagnosis."
If anything, prescription drug culture seems to be gaining momentum. Even the most vigilant citizens can't escape Big Pharma's "powerful reach."
Despite our insatiable appetite for medication, accepting how much we've been manipulated by drug companies is still a tough pill to swallow. But it is a crucial first step towards curing our nation of this epidemic.