HANNAN: Seven things you should do in your job and internship searches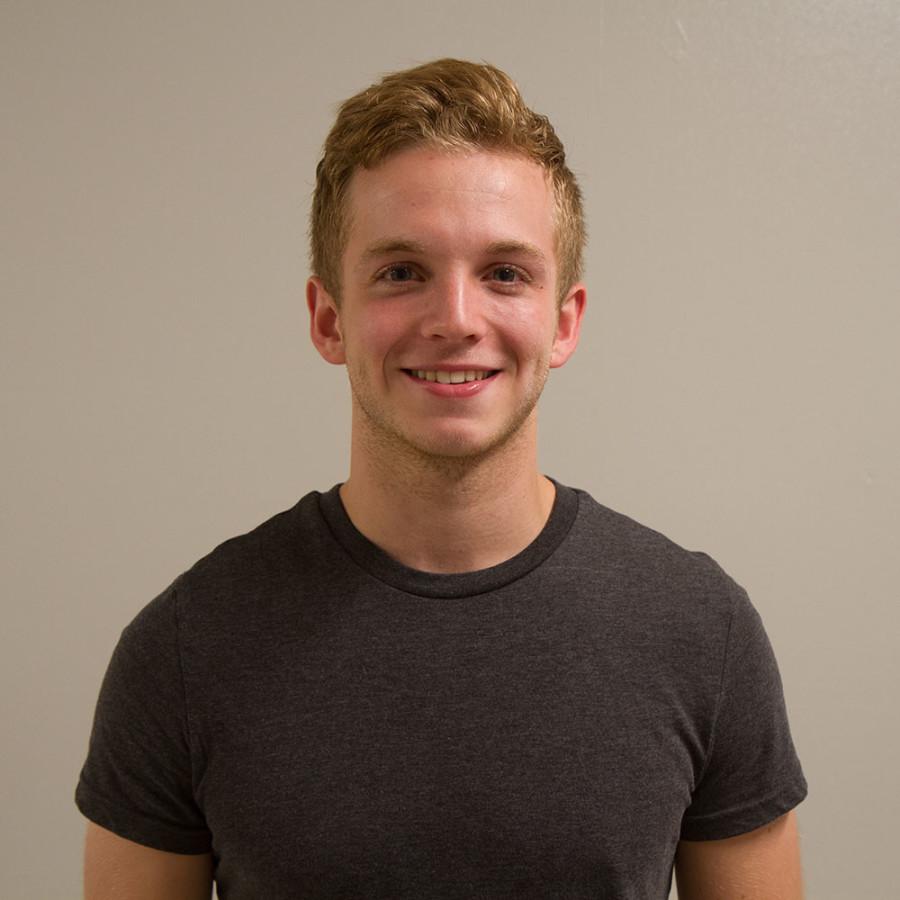 Jack Hannan
September 15, 2015
During my first three years at Marquette, I watched as my friends designed underground utility systems and practiced surgical procedures on cadavers. Meanwhile, I was memorizing "The Four Ps of Marketing."
I felt like I wasn't acquiring any professionally applicable expertise that would set me apart from the crowd come graduation. This feeling was in part due to not having taken my higher level marketing and finance courses. But even more than that, I was missing out on significant business skills taught outside of the classroom.
Résumé writing, email correspondence, and interviewing techniques are covered in the Leadership Education and Development (LEAD) classes required of business students. Job fairs, speakers, and networking events are advertised all around campus. To me, this all seemed like busywork or sucking-up meant for over-achievers. Now in my senior year, after having some real-world experience, I realize these skills are crucial to success in the business world.
Marquette makes a point to teach business students these skills. They even create mandatory assignments so that reluctant students (like myself) can practice. With graduation looming on the horizon, I am in the midst of a full-time job search and am finally able to put these skills to good use.
However, students in other majors – the ones practicing the technical skills I was jealous of – may not be as well-equipped for the unwritten nuances of job and internship searches. So, for all non-business students, underclassmen looking to get a head start, and upperclassmen like me who have resisted the often monotonous LEAD assignments, I have compiled a list of job search tips comprised of information I've learned at Marquette, through my own experience and given to me by successful professionals.
1). Update your resume. Whether you like it or not, this is often your first impression on a hiring manager. Make sure it's a good one by consistently updating it with new positions and activities and make sure there are no spelling or grammatical errors. Also, keep your resume organized by formatting it with a professional-looking resume template.
2). Fill your resume. Be active on campus. Join clubs and teams. Don't be afraid to sign up for too many things. You can always quit the organizations you don't like. Not joining enough clubs is something I really regret.
3). Use your resources. Marquette gives us the tools to be successful but it is our responsibility to take advantage of them. MU Career manager and JobConnection both allow students to find available jobs and internships and interview on-campus with companies. The Career Services Center and Business Career Center will help you find networking events and job fairs. They also have dedicated staff that will help plan your job search with you one-on-one.
4). Take care of the little things. In the highly competitive job market, it is crucial to differentiate yourself. One way of doing this is to practice attention to detail. Dress professionally for interviews, be early to appointments, follow up and send thank-you notes after all meetings.
5). Figure out what you want. Take notice of the things you enjoy doing and think about why you like them. Eventually, apply this to industries, jobs and specific companies. Review your internship experience and try to pinpoint what kind of company culture you are looking for.
6). Mix up your search. When you get sick of applying to every open job on career manager, start approaching companies. Even if they don't have a position right away, they may let you know about one in the future. Another option would be to directly reach out to successful professionals.
7). Think long term. It's not all about that first salary. Look for an environment where you'll learn directly from successful people and have the flexibility to make mistakes and develop your own style. It's okay to take a job you're overqualified for if it's in a company that you really jive with and can see yourself growing in.