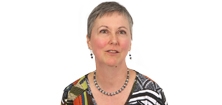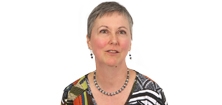 Journalism and media studies professor Ana Garner will be the interim dean of the College of Communication, a university news brief announced today.
Garner will replace Lori Bergen, who resigned as the College of Communication dean in April to become dean of the University of Colorado-Boulder's new College of Media, Communication and Information. Garner will assume her new role on July 1.
"I'm excited at the prospect of working with the faculty, staff and students of the Diederich College as we transition to our next chapter," Garner said in the university news brief. "Dean Bergen is leaving us a great foundation upon which to move forward in the future."
Provost-elect Daniel Myers said a search committee for the college's new dean will be announced next week.
"Garner combines a deep understanding of the college and an enthusiasm for its current momentum," Myers said in the university news release. "That, coupled with the respect of her colleagues, makes her the ideal candidate to move the college forward while we search for the next permanent dean."
Garner previously served as the college's interim dean from 2005-'06, and was the college's associate dean for graduate studies and research before that. She has a bachelor's degree in sociology from Rutgers University, in addition to a master's in journalism and a Ph.D in mass communication from the University of Iowa.