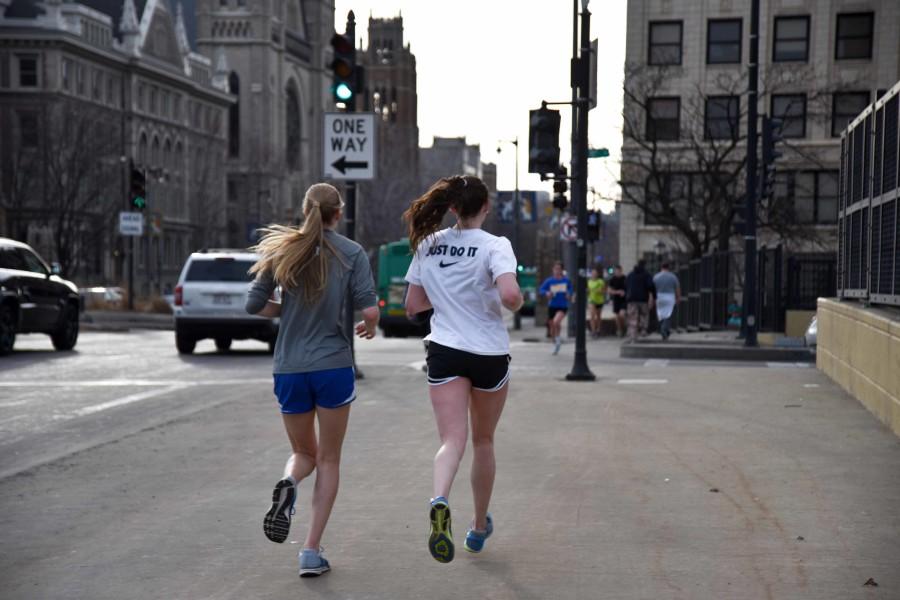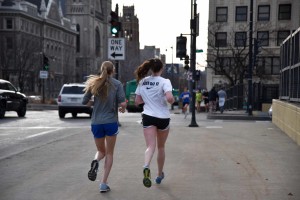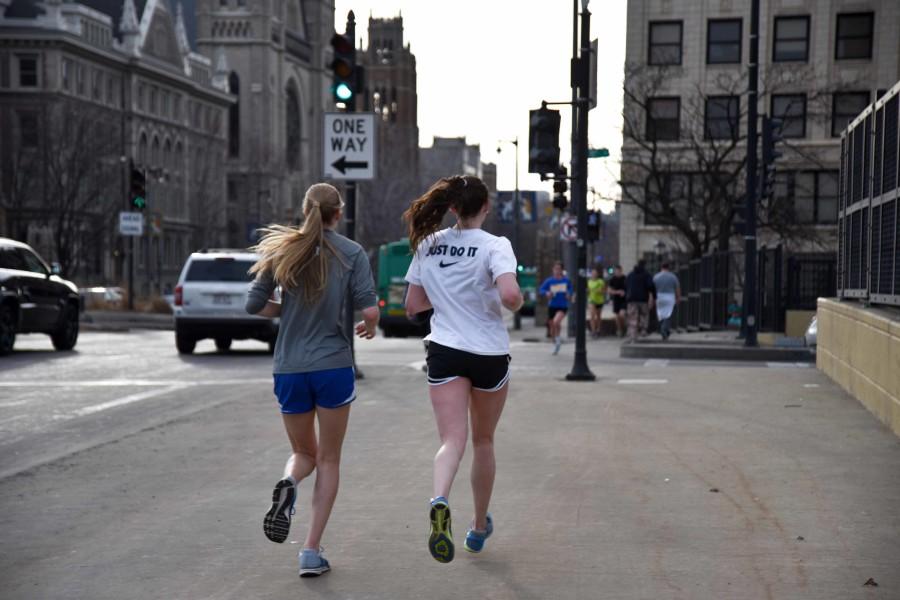 When the weather in Milwaukee finally becomes somewhat nice, that calls for one thing—exercising outside. No more mind-numbing treadmills or free weights inside a crowded gym. Running and working out in general can be more stress-relieving in the great outdoors, something that is hard to feel when indoors. With that said, here are some tips to enjoying fitness outside and help you hit the ground running.
For starters, transitioning to mainly exercising outside should be a drawn-out, methodical process. Immediately turning to the pavement can create stress on your joints, which could keep you out with an injury. Sprinting in a grassy area is a perfect way to work your way into more strenuous workouts. Biking is another exercise that should be considered when moving outside because it provides less stress on your joints while also working toward a goal. A couple of miles riding your bike will force you to exert more energy as you ride down Wisconsin Avenue toward Lake Michigan.
Once you have worked your way into an adequate exercise routine, turning toward a harder workout is next. Sand can be one of the best fat-burning resources because it forces your body to work harder than usual since its surface constantly changes. One legged hops, reverse lunges, sprints, squat jumps and a wide range of other movements in the sand will sculpt your body like nothing else will—something the gym mat cannot provide. Focusing on three sets of 10 for each movement is a good start for someone beginning this type of workout.
Another way to become king of the hill when exercising is to reach that same hill by doing wind sprints with a weighted vest. Yes, this is a rigorous workout, but it will also help your balance, heart health and overall agility. Running 10 to 15 sprints up and down the hill along with body weight exercises is a quick and effective workout, a plus for busy college students. Soon after these hill workouts, walking to class will be a breeze, assuming it will be at least 60 degrees by mid-April, of course.
Playing volleyball, swimming, walking your dog, playing tennis and similar activities are other ways to get outside without actually running. For some people, this is their main focus, implementing some form of exercise into their daily routine getting 10,000 steps in a day doing the aforementioned tasks, according to the American Heart Association, can be simple, fun and fast.
Finally, running on trails is the perfect way to get away from class, work and any other stress. There are a plethora of trails to run once you reach Lake Michigan like Lake Park and nearby beaches, like Bradford and McKinley Beach. The scenery is simply breathtaking and really helps you separate from campus while staying in touch with Milwaukee's unique landscape.
With all these types of exercises, it may seem a bit overwhelming. Working out with a couple friends always helps, and plus, who doesn't want an excuse to put their books down and enjoy mother nature? Getting a fitness device, like a Fitbit product, can be advantageous because it is a constant reminder to get up and push yourself to become better mentally and physically. Competing against friends with a fitness device is another incentive, which makes the thought of exercise not as daunting.
The dark days of winter are gone, for the most part, so preparing for nicer weather and relishing the opportunity to exercise outside are two ways to get motivated. If you don't know where to start, don't sweat it. A lot of people don't. However, with these tips and a little motivation, heading outdoors can reshape your outlook on fitness and be more than just a walk in the park.