Can Golden Eagles make a late season push?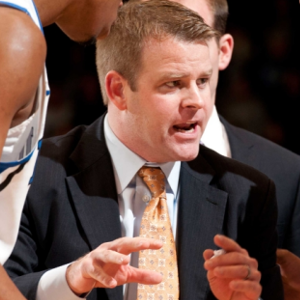 Marquette's 57-54 triumph against Seton Hall Saturday was its first victory in three weeks.
The Golden Eagles managed to squeak out the victory without leading scorer Matt Carlino and earned their first true road victory of the season in the process. The victory against the Pirates was a big one for many reasons, but how many more games can the Golden Eagles win the rest of the way?
As the Golden Eagles focus their attention on the visiting Xavier Musketeers Tuesday night, it's time to take a look at the rest of Marquette's slate down the home stretch. Marquette sits at 11-12 overall and 3-8 in the Big East, which means a lot of work needs to be done in the final seven games if the Golden Eagles want to make any postseason tournament.
Marquette still has plenty of opportunities to score quality wins, but given the team's poor depth and inconsistent scoring, playing games in late March may be a lofty expectation.
Tuesday's matchup against Xavier is one of Marquette's best shots to earn another win this season, but Carlino's health make this game a bit of a toss up. Carlino, who suffered a concussion in the Feb. 4 loss to Villanova, is questionable for Tuesday night as he is still dealing with his symptoms.
The Musketeers are 2-6 away from home and an inconsistent bunch overall. Marquette nearly beat Xavier on its home floor, but fell apart in the closing minutes thanks to 3-point heroics from Myles Davis. However, Marquette does have a good shot to pick up its second straight victory against Xavier.
Marquette's second conference victory, and last win before the Seton Hall game, came against Creighton on a buzzer-beater by Carlino. The Bluejays will surely be thinking payback in an environment that did not treat Marquette well last season. The Golden Eagles were blown out 67-49 in their first conference game of the 2013-14 season in Omaha, Neb., on New Year's Eve.
This year's Creighton squad is vastly different from last year's, which is a big reason why the team is sitting in last place in the conference. The talent level matches up for Marquette, but playing on the road could be overwhelming once again.
Marquette heads back home for arguably its biggest home game remaining on the schedule against Villanova on National Marquette Day. The Golden Eagles were dominated by the Wildcats in their first meeting of the season in Philadelphia and a similar result could ensue. However, Marquette will likely put out its best effort against the juggernaut of the conference before a hostile home crowd that could keep Marquette energized throughout the game.
Also, Villanova will be Steve Wojciechowski's last chance (barring a postseason run), to score a prolific victory in his first season. Marquette's best wins this season have come against middling teams in Providence, Tennessee and Arizona State.
Marquette will hit the road during the last week of February for contests against Butler and Providence. Marquette had the Bulldogs on the ropes at home a couple of weeks ago, but squandered a double-digit lead in the closing minutes. Marquette surprisingly knocked off the Friars in the second conference game of the season at home.
It's hard to imagine Marquette getting a win during this road trip. Butler is nearly unbeatable at Hinkle Fieldhouse and Providence has two of the conference's best players in LaDontae Henton and Kris Dunn.
Marquette closes out its 2014-15 campaign with two very winnable games against St. John's (Al's Day) and DePaul (Senior Day). The Golden Eagles lost to the Red Storm at Madison Square Garden in a back-and-forth tilt and lost its first game in three years to DePaul on New Year's Eve in Rosemont, Ill.
St. John's is supremely talented, but has struggled to string together wins. The DePaul loss would have been the biggest stunner of the season if not for the upset against Omaha at the beginning of the year. The Blue Demons pulled out a 61-58 victory in a game Marquette controlled most of the way.
Both of these rematches stem from games Marquette probably should have won and that could be a motivating factor. Al's Day and Senior Day are very emotional games that draw large crowds. It will also be the last games in the BMO Harris Bradley Center for seniors Carlino, Derrick Wilson and Juan Anderson.
Four of Marquette's remaining seven games are very winnable, but all bets are off in the Big East conference. The Golden Eagles could win several games to finish the season, but it might not be enough for a postseason berth.
Leave a Comment