GOLDSTEIN: Marquette must find ways to close out games
Hang on for a minute...we're trying to find some more stories you might like.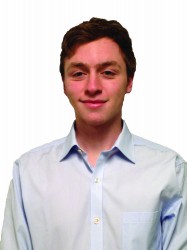 Despite playing better than some experts predicted so far this season, the Marquette men's basketball team has one fatal flaw that has followed them all season.
They can't close out games.
Time and time again, Marquette has gotten close to clinching key wins, only to either fall short or come dangerously close to it. The Golden Eagles (10-8) surrendered double-digit leads on three occasions this season. Two of those games (at DePaul and at Xavier) ended in losses, while the third – a home game against Creighton – needed the heroics of Matt Carlino to get the victory.
That's not even counting the three times when Marquette never led, but got within three points or less of the lead and eventually lost. And Marquette nearly blew big leads against Georgia Tech (up by 11 with 3:30 left; won by two) and Arizona State (up by 19 with 3:30 left; won by seven).
There are a number of different reasons why Marquette's late-game performance is consistently subpar, and it starts with the rotation.
According to KenPom.com, every Marquette starter (Carlino, Duane Wilson, Derrick Wilson, Anderson, and Fischer) is on the court in some capacity at least 68 percent of the time. Only one player in Marquette's eight-man regular rotation – Sandy Cohen – plays less than twenty minutes per night. This means that more often than not, Marquette is winded by the end of games and trying to contain a more balanced, energized opponent.
A team would naturally be winded if the roster only had eight players, but coach Steve Wojciechowski could spread out playing time more evenly between his players. Cohen and Taylor have been less than effective at times, but the starters need more rest than they're currently getting and with only a three-man bench, Wojciechowski doesn't have a lot of room for selectivity. Temporarily decreased production in the first half in exchange for more energetic starters when they're most needed could be enough to get Marquette a victory.
Another contributing factor to the late-game collapses is a lack of rebounding and rim protection. Sophomore Luke Fischer has made significant contributions since becoming eligible, but tends to get into foul trouble, which becomes a problem in crunch time. Marquette doesn't have anybody nearly as tall or skilled as Fischer to play center when he's not in, which could explain why opponents are getting offensive rebounds on 34.9 percent of their shot attempts, which is ranked 313th in the nation.
The lack of an interior presence for extended periods of time already allows opponents to get close looks at the basket, but when you couple that with not being able to rebound, it leads to consecutive high-percentage shots being put up. This partially explains how opponents have been able to erase sizable Marquette leads and it is the biggest problem currently facing the Golden Eagles.
A way to battle both Fischer's foul trouble and not allowing the easy bunnies could be to tweak Marquette's defense. The Golden Eagles' zone is great at causing turnovers, but often leaves defenders in poor position to box-out for a rebound. Employing a less aggressive man-to-man posture down the stretch could mask the team's rebounding troubles somewhat.
Obviously, these issues cannot be totally fixed without time, player development and personnel change. But keeping the starters fresh for the end of the game or playing a less aggressive man-to -man defense could help Marquette close out games better.  The problem can't be entirely solved this season, but it can certainly be alleviated.