Good Money Challenge winners announced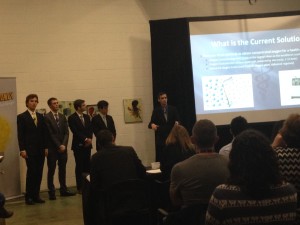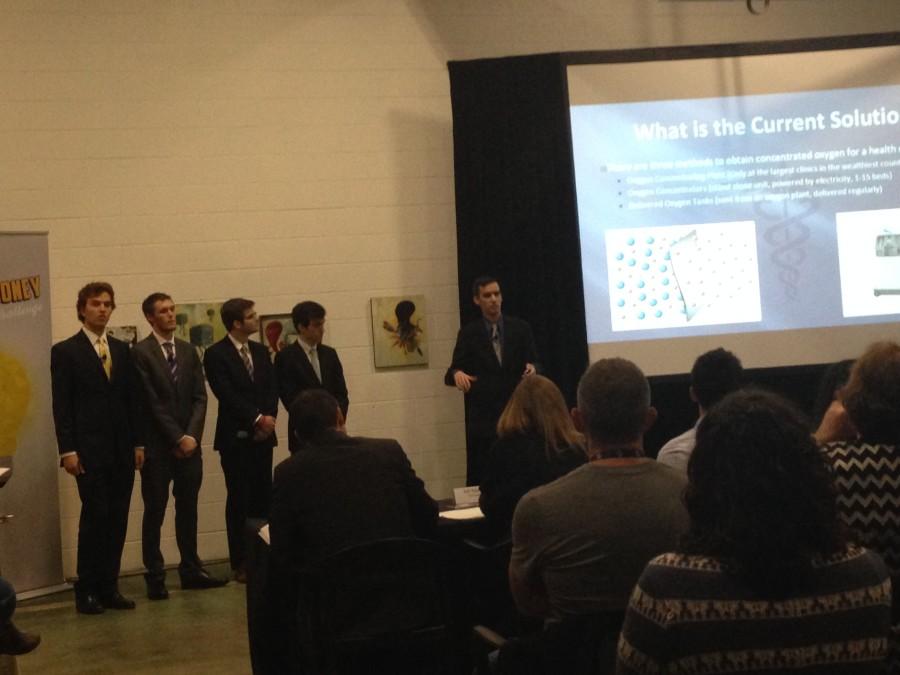 The Good Money Challenge, a social innovation contest presented by Marquette and the Brady Corp., announced its winners after presentations by the 11 finalists on Friday.
Four different groups shared in the $25,000 prize, with the top three groups decided upon by a panel of four judges, and the fourth group decided upon by the event attendees.
Totus Power, a group created by Nicholas Garrido, Matt Klein and Siva Rajendran, took home the top prize of $14,000 for their low cost, high- efficiency battery concept that uses recycled car batteries to power classrooms and technology in India.
Matthew Scannella and Melissa Tashjian won the second place prize of $7,000 for their group Compost Crusader LLC, which uses trucks to take organic waste from Milwaukee-based restaurants and transport it to a composting facility.
The judges awarded third place and $3,000 to Stonehouse Water, whose creators Charles Bensinger, Hensley Foster, Chesten Kesselhon, David Rice and Anne Wick pledged to, "make the unthinkable drinkable" by purifying well and surface water.
The audience voted David Rockwell's Rapping Up Conflict group, a way to use hip-hop and spoken word poetry to teach children conflict management skills, to be the Brady Choice Winner of $1,000.
Out of the 11 finalist groups, four groups included Marquette alumni or current students. One group, composed of seniors in the College of Engineering, William Boswell, Adam Hurrle, Ryan Kammerer, Jack Lawinger and Jacob Vildibill, is designing a human-powered system to provide concentrated oxygen to countries without easy access to electricity.
"One of the benefits of being a senior at Marquette is that classes and professors have encouraged us to solve problems and really work towards making a difference," Vildibill said.
The Good Money Challenge is a funding competition for ideas that have social, environmental and financial impact. It awards a total of $25,000, according to the competition's website. Vice provost of research and dean of the graduate school, Jeanne Hossenlopp, and the Rev. Nicholas Santos, assistant professor of marketing, co-directed the event.
University President Michael Lovell presented the winners with their prize, but first he congratulated all of the finalists for their work.
"I want to thank and congratulate the contestants for trying to make a positive impact on the lives of others," Lovell said. "I commend you for making real good in the world and on behalf of Marquette University, we could not be prouder to be associated with this event."
In addition, last year's winner, Brian Hill, addressed the room before the judges announced the winners.
"What you all are doing here is very important," Hill said. "This world needs less talkers and more doers and you all are a part of that."
Members of Marquette's social innovation team notified applicants of their status by Oct. 10, giving the finalists a month to perfect their pitches with the help of a mentor from the Brady Corp. This contest marks the second year of the Good Money Challenge that, according to their website, looks to award money to innovative change-makers who have the passion and vision to do great things.