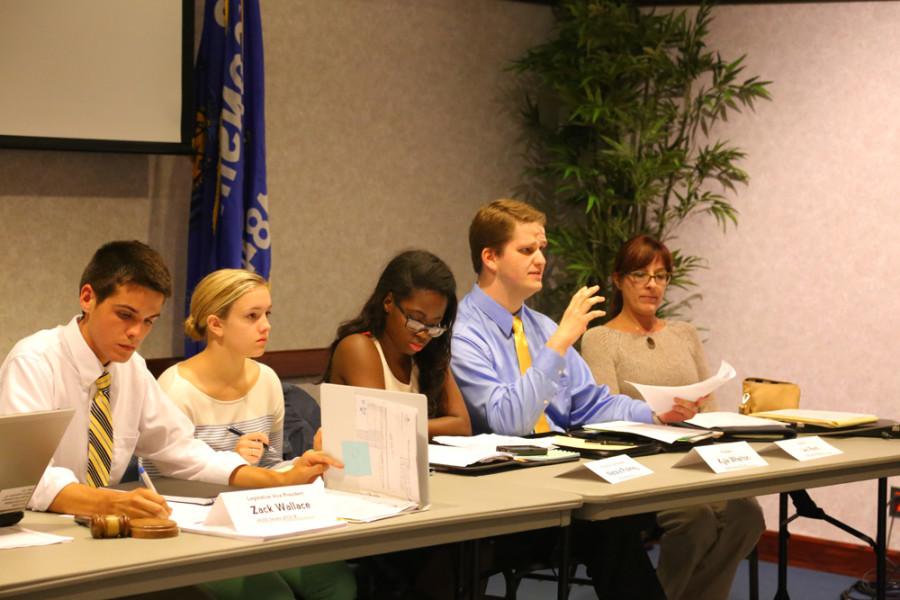 Marquette Student Government voted in favor of passing the amendment to commission a Coordinator for Diversity, Inclusion and Social Justice in a 28 to 2 vote.
The amendment failed earlier in the year, but was reintroduced last week by Senator Estefania Elizondo, a junior in the College of Communication, and the Committee of Student Life last week.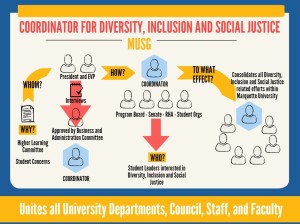 An audience of more than 65 attended the meeting to support passing the amendment. MUSG Senator Ahmad Murrar, a senior in the College of Arts & Sciences, said 16 different student organizations signed to co-sponsor the amendment.
Sarah Mousai, a junior in the College of Health Sciences, who represented Club Global and the Commuter Student Association, said the amendment is needed to establish proper representation for minorities on campus.
"As much as (MUSG Senate) would like to represent everyone, there are experiences that you have not had that (minority groups) have," Mousai said.  "There isn't better representation than ourselves."
Joseph Martinez, a senior in the College of Arts and Sciences, said part of the campus diversity problem results from a lack of communication between the university and the minority groups they try to help.
The new coordinator position would have a committee, including a program board representative, two senators and representatives of student organizations.
"We want student leaders that are interested in topics of diversity or who can provide an insight," Elizondo said. "Regardless of that body, we will have an effective committee."
Elizondo noted how this is the first time MUSG or the university has had a permanent plan in place to consolidate and address all diversity on campus.
"We will be bringing to the table all voices, uniting all efforts to address diversity, social justice and inclusion," she said.
Murrar said that members of several student organizations liked how the amendment gave them a formal way to voice their concerns to MUSG and the university.
After the vote, William Welburn, associate provost for diversity and inclusion, spoke about a climate study slated for the university in February. Welburn said this is "the first systematic, campus-wide climate study of all students and employees."
Welburn stressed the importance of completing the survey, saying the results are only beneficial if everyone participates. Welburn said his team is currently working on setting concrete goals for the study.
In addition, Susannah Bartlow, director of the Gender and Sexuality Resource Center, spoke at the meeting. Bartlow told the senate and audience about several different resources, not only for minorities but for all students on campus.
"The conversation we had tonight is exactly the kind of thing the center is suppose to be supporting and facilitating," she said.
Bartlow encourages students to stop by the GSRC office on the fourth floor of the Alumni Memorial Union to learn more about the educational programs and initiatives her center promotes and produces.
"You don't have to identify with any communities to use the (GSRC), we really encourage everybody to come through," Bartlow said.