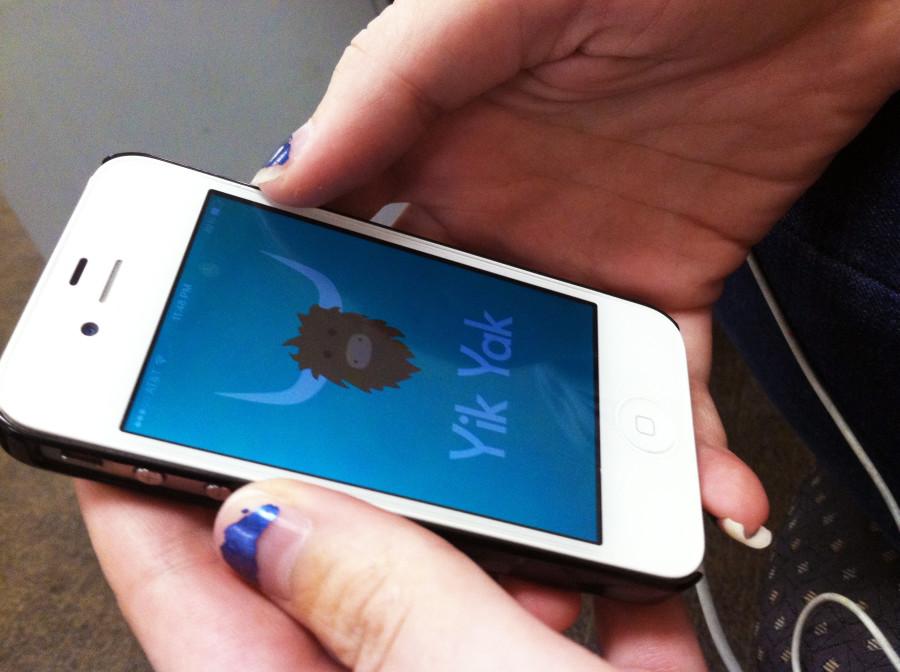 After national incidents and arrests, the social media app Yik Yak remains on Marquette's radar in case it causes problems on campus.
The app is gaining increasing popularity on Marquette's campus, and is similar to Twitter, but is anonymous and hyper-location based, meaning the posts seen on Yik Yak are all from people within a five-mile radius.
Acting as an outlet for students to post their feelings about campus-related matters, Yik Yak also created some problems.
Pennsylvania State University had the most recent national scandal surrounding Yik Yak. According to the Philadelphia Inquirer, in a post to the school's Yik Yak page, a student threatened to bring an assault rifle to campus and "kill everyone." Police found and arrested the student, who claimed that the stunt was just a "prank."
Similar incidents occurred at other campuses, but the app remains a gray area for users. There are those who enjoy the application, but others frown upon it. At Marquette, it received mixed reviews.
"I'm not opposed to Yik Yak, but I'm not a fan of when it singles people out," Pat Dimond, a junior in the College of Communication, said. "I think it's horrible when people are called out by name. So in that regard I don't like when it's used to defame people."
"People are able to say what they want with no repercussions," Juliena Herritz, a sophomore in the College of Education, said. "You can hear all the campus gossip, and sometimes the posts are pretty funny or relatable.  It could be dangerous and there is potential for bullying. I know sometimes it targets fraternities, or other groups on campus."
The university monitors all social media surrounding it. Though no Yik Yak incidents have occurred at Marquette, Paul Mascari, director and chief of the Department of Public Safety, said that if an incident arises, DPS is able to resolve the matter.
Though anonymous, incidents like the one at Penn State allow authorities to work with Yik Yak to find the guilty party.
"We have not had any incidents reported to us that involved Yik Yak. Public Safety is aware of the app and some of the issues it has caused on other college campuses," Mascari said in an email. "It's important to remember that nothing is truly anonymous and several arrests have been made around the country for criminal activity tied to posts on Yik Yak."
Andy Brodzeller, a university spokesman, states that Marquette monitors all social media that relates to the university and advises students to be wary when using social media.
"Just like any platform, social media applications can be leveraged to engage and connect people and spread ideas, or be used in harmful ways that can be hurtful or incite panic," he said in an email. "Marquette expects our students to engage in thoughtful and respectful conversations no matter the situation, be that in person or through social media platforms."