Football fans at Marquette can root for whomever they want
Hang on for a minute...we're trying to find some more stories you might like.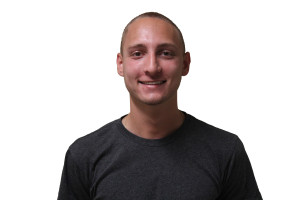 Since 1960, Marquette has been without a football team. Despite this fact, many students still hang on the hopes that it will someday return to Milwaukee.
In a Reddit AMA with President Michael Lovell Oct. 7, a user asked the university's new leader if there is any chance the school would consider bringing back a competitive football team to campus. Lovell shot down any possibility of reinstating the program, citing a lack of funding and property, among other justifications, as reasons there will never again be a Golden Eagles football team.
Without football at Marquette, students are left to pledge their allegiances to other colleges on fall Saturday afternoons. With a majority of the student body hailing from the Midwest, teams in the Big Ten Conference are the most popular. Whether it is the Michigan Wolverines, Ohio State Buckeyes or Wisconsin's beloved Badgers, fans across the Midwest have football teams close to home they can support.
Yet, fans of Big Ten teams across America's Heartland have had little to cheer for over the last two seasons. Teams in the conference went just 2-5 in bowl games last year, and only three schools currently sit in the AP Top 25 rankings. Compared to the SEC (6), the Pac-12 (6) and the Big 12 (5), the Big Ten just doesn't stack up.
The NCAA is implementing a new College Football Playoff system this year, guaranteeing only four teams in Division I the chance to play in a bracket-style competition to determine the national champion. And, unlike the previous BCS system that selected bowl games based on computers and polls, there will be 13 "experts" selecting the four teams in the Playoff.
With the new system in place, teams cannot afford more than one loss throughout their typical 12 or 13-game slate to have any chance at making the Playoff. As of last week, only 21 teams in ESPN's Football Power Index Top-50 had either zero or one loss, with Nebraska, Michigan State and Ohio State as the Big Ten's lone representatives. And, with the Spartans and Buckeyes slated for a showdown on Nov. 8, one of those teams will automatically drop to two losses.
It is unlikely any Big Ten team will be selected for the College Football Playoff, so where does that leave fans across the Midwest? Well, they can look forward to the Quick Lane Bowl or the Franklin American Mortgage Music City Bowl. (Yes, those are real games).
Maybe it is for the best Marquette goes on without football. Students have the freedom to ride bandwagons without remorse, and there is no risk of disappointment. Unless you grew up an avid fan of a certain team, who says you cannot root for a different team every year? East Carolina and Marshall are true underdogs. Notre Dame is relevant again. Oregon wears cool uniforms. Duke is fun to watch. OK, maybe don't root for Duke.
Whichever team catches your eye this year, stick with them through bowl season. Then, if they are not as good next year, find a new team. That is the beauty of going to a non-football school. No one will judge you if you are not so loyal to a team in the SEC or the ACC. Plus, college football is more fun when you actually enjoy watching your favorite team. Just ask the thousands of students at Michigan, Purdue and Penn State leaving stadiums empty on Saturdays this year how they feel.