Men's soccer looks to continue win streak against St. John's
Hang on for a minute...we're trying to find some more stories you might like.
The Golden Eagles look to weather the Red Storm Saturday and continue their shutout streak in their second Big East match of the season.
Marquette turned heads nationally with its seven straight shutouts this season. The squad has jumped up the college polls as the season has progressed, currently seated at a season-high eighth in the country in the latest NSCAA poll. The goal-less streak stands at 718 minutes going into the match.
After starting the season 1-3-2, the Red Storm have managed to get back to near .500, thanks to winning two of their last three matches. St. John's defeated Butler and fell to Xavier in its two Big East matches this season.
St. John's has spread out its goalscoring production this season. Nine different players notched goals this season, but none scored more than two.
"We focus on what we want to do defensively and not what they are going to do on attack, especially if there's not a key guy for them," said Marquette assistant coach Steve Bode.
St. John's also features senior defender Tim Parker, who shared preseason co-Big East Defender of the Year honors with Marquette redshirt junior defenseman Axel Sjoberg in 2013.
Even though St. John's isn't at the top of the Big East in the standings, Bode knows the Red Storm isn't a team to look past.
"This is a program that has had tons of success," Bode said. "We've played them at (Valley Fields) when they were top five in the country and that was only five or so years ago."
Last season, Marquette and St. John's played a grueling 0-0 match in similar fashion to Marquette's match last week with now No. 5 Georgetown. However, this year's St. John's squad looks different than last.
"It's a new team from last year," Bode said. "I think they have five or six new starters from last year, which is a little bit unusual for a team like St. John's."
It'll be a festive weekend for Marquette, as the team celebrates 50 years of soccer. The team expects at least 60 alumni and their families to be in attendance this weekend, with many participating in the alumni soccer match at 12 p.m. on Sunday.
Although the coaching staff has hung up a few old photos in the locker room this week, they are trying not to build the weekend up too much.
"The guys know that there's a history here," Bode said. "There's not a lot of programs that have been in existence for 50 years…We hope our guys don't come out all over the place, but I think there's some excitement for it."
The two sides kick things off at Valley Fields, Saturday at 7 p.m.

About the Writer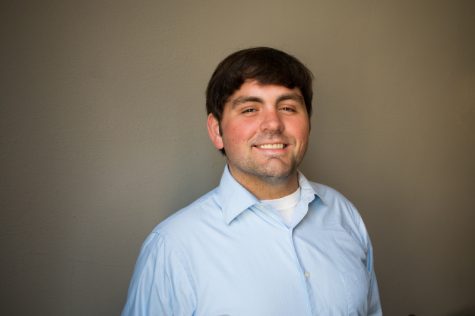 Jack Goods, Sports Editor
Jack Goods is the sports editor of the Marquette Wire, covering the men's soccer, basketball and lacrosse teams. He is a senior from Buffalo, New York...