BelAir Cantina opens new location with classic entrees
Hang on for a minute...we're trying to find some more stories you might like.
BelAir Cantina's third Milwaukee location on 2625 N. Downer Ave. is now open and ready to satisfy your appetite for a spin on authentic Mexican cuisine. The other restaurants are located on Water Street in Milwaukee and North Avenue in Wauwatosa.
The new location opened earlier than the expected Oct. 6 date and replaced the pizzeria Via Downer. Via Downer's owners extended the offer to BelAir Cantina to take over the restaurant as they reorganize their business. Via Downer closed June 30.
BelAir Cantina's menu focuses on tacos and burritos and also features a variety of starters and sides. Those starters, complimentary tortilla chips and three sauces including salsa verde, roasted salsa, and spicy arbol, which can also be added to entrees for an extra kick of flavor.
One fan favorite of the restaurant is the Korean Beef tacos, a staple among Los Angeles food trucks. This delicacy includes spicy-sweet marinated beef, complete with lime, sriracha crema, greens, jicama and carrots. The restaurant's atmosphere also plays off this Californian vibe with the surf decor, brightly colored plates and blown up vintage photos above the tables and bar.
The Gringo offers a classic taco taste with ground beef, lettuce, tomato, shredded cheddar and sour cream. The small number of ingredients allows taste buds to focus on the texture and flavor of the ground beef cooked to perfection. The beef does not have a prepacked meat flavor, but feels freshly prepared on the spot.
Jalapenos, peperonchini and cherry peppers make the Crispy Calamari one of BelAir's hottest dishes. Luckily, carrots, sriracha creama and pico even out the intense spice. The crispy seasoning on the calamari gives a nice crunch to this gem from the Mediterranean Sea.
Another item on the menu worth checking out is the Zihuatanejo Shrimp taco, named for the fourth-largest city in the Mexican state of Guerrero. The grilled shrimp contains an exotic taste and is paired nicely with onions, tomatoes, cilantro and citrus coleslaw, as well as jalapenos and chipotle mayo for a hint of spice.
For chicken lovers, the Pollo Verde, an original BelAir Cantina recipe, features a spicy chicken breast and salsa verde. The main ingredient to salsa verde is the green peppers, which explains the name as well as the immediate spice that comes from the first drop. The sauce has a light and watery texture so it does not overpower the dish's main components of the perfectly seasoned chicken, queso cotija, onion and cilantro.
BelAir's affordable prices allow guests to sample a few different selections with each visit. All tacos can be ordered on flour or wheat tortillas, as well as tostadas. The flour tortillas add a soft texture to any taco, allowing you to focus your taste buds on the ingredients inside.
The desserts, like house-made churros and Mexican s'mores, stick to the restaurant's theme. The churros dish contains three mini homemade churros doused with cinnamon and sugar, topped off with chocolate sauce, letting taste buds soar into a delicacy normally reserved for carnivals and street fests.
BelAir Cantina also offers weekly specials including Burrito Monday Madness where all burritos are 25 percent off. Another hit is $2 Tuesdays and Thursdays where select tacos and tamales are, you guessed it, $2.
The new Downer BelAir Cantina location will happily compliment this growing and trendy Mexican dining experience. Guests can also look forward to experiencing different items from the restaurant's other two locations, sending palates to new horizons no matter where they choose to eat.

About the Writer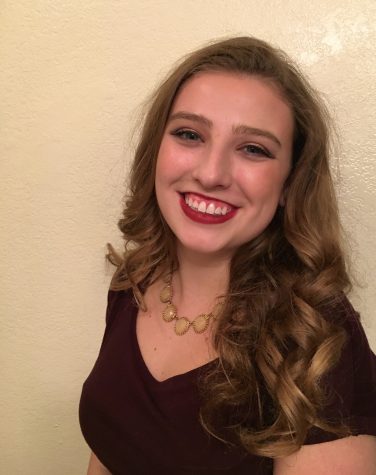 Stephanie Harte, Marquette Journal Editor
Stephanie is a senior majoring in journalism and minoring in digital media. She is from Darien, Illinois and previously served as executive arts and entertainment...