Marquette plays No. 7 Georgetown to a 0-0 draw
Hang on for a minute...we're trying to find some more stories you might like.
The Golden Eagles continued their shutout streak, but were unable to score a goal themselves in a 0-0 draw with No. 7 Georgetown. The tie snapped Marquette's six match win streak, which extended back to the second weekend of the season. Redshirt senior keeper Charlie Lyon's scoreless streak now sits at seven matches, totaling 718 minutes, the most in Marquette history. With his efforts, Lyon was named Big East Goalkeeper of the Week.
Marquette's defense was tested heavily by the Hoyas, especially in the second half. Georgetown had a few big opportunities to end Lyon's streak, but just missed the net each time. Lyon lived up to his reputation with a few saves as well, including a close free kick that made it through the Golden Eagles' wall. He had five saves on the afternoon.
The Golden Eagles got a big break in the 66th minute, when redshirt sophomore defender John Pothast grabbed a hold of a Georgetown forward just outside the box. Pothast only received a yellow card on a play that could have arguably earned a red.
A few minutes later Marquette was unable to convert on one of its best opportunities. Sophomore Louis Bennett's free kick from the right side was headed in toward the net, but the shot and the subsequent rebound were both fought off by preseason Big East Goaltender of the Year Tomas Gomez.
Neither side was able to get a shot off in the first of two ten-minute overtime periods. Marquette created some opportunities in the second period, but were unable to create any real dangerous opportunities.
Marquette coach Louis Bennett said the team played adequately, but could have played better.
"If 100 percent was a win, I would say we did 75 percent of the job," Bennett said. "Both teams had chances, it was a very good day of soccer. But I said all along we don't want to be the lovable losers."
Junior defender Adam Hermsen agreed with Bennett, saying the team felt like they should have earned the victory.
"It's bitter sweet," Hermsen said. "Getting a shutout, that's always a good feeling. Getting results away from home against a really good Georgetown team, that's a good feeling. But then at the end of the day you look back and realize we had chances to put the game away and it was a game we could have won."
The Golden Eagles (6-2-1, 0-0-1) have the entire week to rest up until Saturday's home match against St. John's. The Golden Eagles also announced their postponed match with Providence will be played Oct. 22 at Valley. The match, previously set for Sept. 27, was postponed due to travel issues.

About the Writer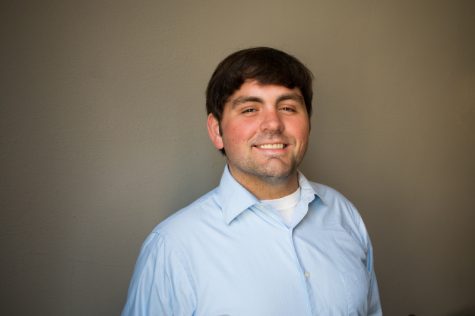 Jack Goods, Sports Editor
Jack Goods is the sports editor of the Marquette Wire, covering the men's soccer, basketball and lacrosse teams. He is a senior from Buffalo, New York...