Tyler Melnyk and Andrew Smistad taken in the NLL Draft
Hang on for a minute...we're trying to find some more stories you might like.
It was an historic night for Marquette lacrosse, as two former Golden Eagles were drafted into the National Lacrosse League, the premiere indoor lacrosse league.
Forward Tyler Melnyk was taken 19th overall by the Edmonton Rush, while defenseman Andrew Smistad was taken 54th overall by the Calgary Roughnecks. They are the first Marquette players to be drafted professionally.
"It's a great day for them and for us," said Marquette men's lacrosse coach Joe Amplo. "It makes our program look good. It shows the character of our guys, our team and what we are trying to build here."
Melnyk led Marquette in goals and points in his two years with the program. Last season he became the first Marquette player to be named a USILA All-American. He was named to the All-Big East team in 2013 as well.
He landed on many NLL teams' radars thanks to his production this summer. Melnyk spent the summer with the Langley Thunder in the Western Lacrosse Association, one of the two top summer box leagues. Playing with and against many players already in the NLL, he scored 21 goals and 13 assists in 15 WLA games, ranking him third on the Thunder.
"I'd be shocked if he doesn't make the dress list," Amplo said. "He's going to push for time on the left side of the field. He's got a knack for scoring… Every time you needed a big goal, he got it."
"(He) still has a lot to learn about high level lacrosse but his natural skill set has allowed him to be a top player," IL Indoor writer Ted Jenner said. "He's got hot hands and his time at Marquette has helped him continue to get in better shape."
Smistad, one of the original team members who arrived on campus in 2011, played nine games for Marquette in the program's first season. A three-year captain, he suffered a season ending injury during the 2014 pre-season. The injury led him to miss all of the summer box season this year as well, and could have been a factor in his dropping in the draft.
"He wasn't an active player on gameday, but he was the most impactful person in our program for three years," Amplo said.
Smistad last played indoor lacrosse last summer, when he played 14 games with the Oakville Rock of Major Series Lacrosse.
Coming into the draft, Melnyk was ranked 21st  and Smistad was ranked 19th among draft-eligible players by IL Indoor.
"At the end of the day, we want really good kids, and that's the thing that I'm most proud," Amplo said. "Tyler and Andrew are really good people and work hard to get the most out of themselves and their teammates."
The players are heading to two of the most successful NLL franchises. Melnyk heads to an Edmonton team that finished atop the Western Division with a 16-2 record. Calgary finished in second place in the West with a 12-6 record.
Both Calgary natives, Melnyk and Smistad were a part of the western Canadian prospect pool that Amplo tapped into. The NCAA as a whole has seen an increase of Canadians who have indoor, also referred to as box lacrosse, experience crossing the border. Box lacrosse plays in the dimensions of a hockey rink, allowing players to hone their stick skills and their ability to maneuver close to the opposing goalie.
The National Lacrosse League, founded as the Eagle Pro Box Lacrosse League in 1986, consists of nine teams across the United States and Canada. The teams play an 18 game season that runs from January to May in addition to the playoffs.

About the Writer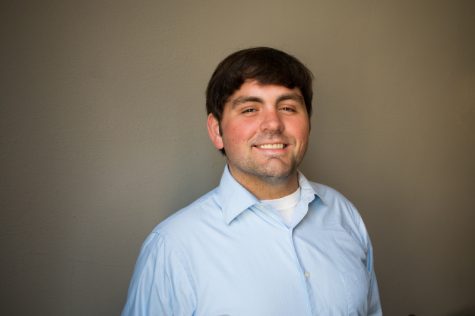 Jack Goods, Sports Editor
Jack Goods is the sports editor of the Marquette Wire, covering the men's soccer, basketball and lacrosse teams. He is a senior from Buffalo, New York...