Marquette shuts out Drake en route to third straight victory
Hang on for a minute...we're trying to find some more stories you might like.
Redshirt junior David Selvaggi added to his hot start and Marquette continued their home shutout streak in a 2-0 victory over Drake on Saturday night.
Selvaggi, currently leading the team in goals and assists, scored both of the Golden Eagles' goals in the second half. The first came in the 64th minute, when Selvaggi tapped in the ball off a cross by redshirt junior C. Nortey. The second goal came on a penalty kick in the 75th minute.
"I really enjoy playing with C. Nortey up top," Selvaggi said. "We're just all playing really well up top together."
The second goal of the night was Selvaggi's second goal on penalties this season.
"It's just pressure, but I like pressure," Selvaggi said.
Marquette (3-2-0) is now riding a three-match winning streak and a three-match shutout streak heading into the Milwaukee Cup. The match was redshirt senior Charlie Lyon's 23rd, placing him second all-time in Marquette soccer history. He wasn't tested frequently by Drake, only needing to make one diving save on a deflected shot in the closing minutes.
"I thought the defensive unit was fantastic," Bennett said. "John Pothest has been very good. Axel was huge, not only in stature but in performance."
The match was the first for senior midfielder Luis Trude. The Brazilian transfer from William Carey University played all 90 minutes for Marquette and fit in rather well the unit. He took the place of sophomore Louis Bennett II, who sat out to get rest according to the coach.
"I was excited for this game," Trude said. "My body felt fresh. I felt like I had a lot of energy."
"He's what we thought he would be," Bennett said about Trude. "He's an experienced young man. He's got poise."
Although he hasn't been able to partake in game action, Trude hasn't been sitting around waiting for his time to play either.
"He's done a lot of work," Bennett said. "He's probably watched more film than anyone else. He was chomping at the bit to get an opportunity."
"He's been doing well in training," Selvaggi said. "I thought it was a great first game for him."
Drake played a very defensive game across the board. From the start it appeared that Drake was playing for a draw or simply waiting for Marquette to make a mistake that they could pounce on.
"It was a cat and mouse game," said Bennett. "They obviously didn't want to commit too many people to going forward. There's a saying about parking the bus. They parked their bus, their volleyball's bus, whatever bus they could get they parked back there."
Marquette outshot Drake 15 to five on the night. Five of Marquette shots made it on net.
After the match the 2013 Marquette squad was honored for their Big East regular season and tournament championships. Each member of the squad received their ring.
Marquette is back in action Wednesday night when they face cross-town rival UW-Milwaukee. The Panthers currently hold the same record as Marquette, 3-2-0.

About the Writer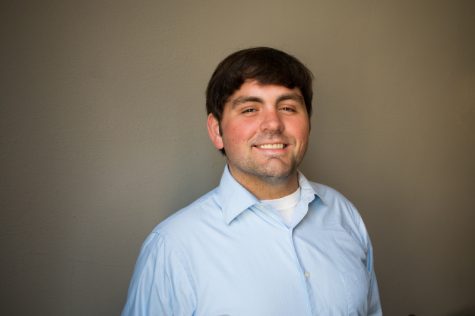 Jack Goods, Sports Editor
Jack Goods is the sports editor of the Marquette Wire, covering the men's soccer, basketball and lacrosse teams. He is a senior from Buffalo, New York...