Marquette drops pair at adidas/IU Credit Union Classic
Hang on for a minute...we're trying to find some more stories you might like.
The Golden Eagles faced two storied soccer programs this weekend at the adidas/IU Credit Union Classic, and weren't able to pick up a win in either match. After losing to defending national champion Notre Dame 2-1 Friday, Marquette lost another close game on Sunday, 1-0 to Indiana.
As coach Louis Bennett said after the game against Weber State, playing these two teams wasn't the preferred start for Marquette, but that doesn't mean they were facing an insurmountable setback.
Indiana freshman midfielder Michael Riedford scored the only goal in the second game, a tap-in on the back post. Marquette was outshot 17 to nine in the match.
Bennett believed that the second game, against an opponent ranked lower than the No. 12 Golden Eagles, was a very winnable one for Marquette. He said he was frustrated when redshirt junior C. Nortey was interfered with in the box and a foul wasn't called.
"I'd probably say that if the exact same situation happened ten times, nine times it's going to be called a penalty," said Bennett. "Today it wasn't."
The Golden Eagles were also shorthanded by three members, including senior Luis Trude, because of injuries. With the quick turnaround and a smaller roster, Marquette showed signs of fatigue during the game on Sunday.
Friday's Notre Dame match was the team's season opener, and the Golden Eagles knew coming in it would be a daunting task. Nortey scored first for Marquette, but two unanswered goals from the Fighting Irish propelled Notre Dame to its first win of the season. Notre Dame went on to play to a 0-0 draw with No. 9 Georgetown in its second game.
With identical records, goal differential, goals for, and goals against, Notre Dame and Indiana were named co-champions of the tournament.
Despite the two losses, the Golden Eagles aren't getting too down on themselves early in the season.
"Both games we went out and played like we wanted to play, the style we wanted to," said redshirt sophomore defender John Pothast, who was named to the All-Tournament team along with Nortey. "We just didn't get the results."
"The promising part about this weekend is that we found out some things about us," said Bennett. "We've got a slightly smaller squad but we've got a good squad. We need to get everybody healthy."
Marquette turns their attention to the Panther Invitational games at Valley Fields. They'll start preparing for the home opener against Gonzaga Sept. 5, while keeping an eye on Oregon State, the team's opponent Sept. 7.

About the Writer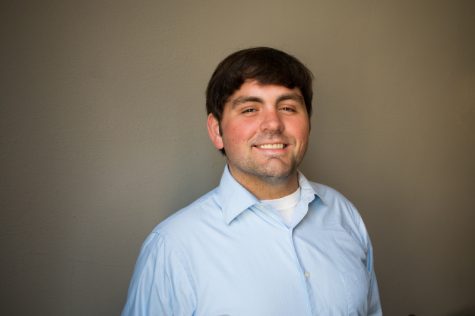 Jack Goods, Sports Editor
Jack Goods is the sports editor of the Marquette Wire, covering the men's soccer, basketball and lacrosse teams. He is a senior from Buffalo, New York...