Student shot during robbery says he was protecting a friend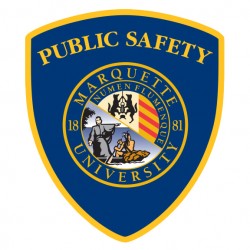 An altercation led to a student being shot after a series of robberies early Friday morning, with one suspect in custody and the search for the second underway.
Three robberies were carried out by two suspects near 18th Street and Wisconsin Avenue at around 2:30 a.m.
The shooting victim, a freshman in the College of Arts & Sciences who wished to remain nameless, said the struggle occurred because he was trying to defend his friend, who was also a part of the robbery. He said the shooter was patting down the two of them and after the suspect pointed the gun at his friend, the victim grabbed the gun by the barrel when it discharged, striking him in the hand.
According to a safety alert released to students, the first robbery occurred when one suspect approached a student near 18th Street and Wisconsin Avenue and demanded property, when the victim turned it over and was not injured.
The same suspect approached then another student at the same location, where the second robbery occurred and the student was not injured.
At the same time, a second suspect approached a student near the front of Parking Structure Three, near the same location, displayed a gun and demanded property from a third victim. A brief struggle occurred over the property and the suspect discharged his weapon, hitting the student victim in the hand.
The first suspect then reportedly returned the second victim's property, and the two suspects fled the scene.
After the incident was reported to the Department of Public Safety and the Milwaukee Police Department, the shooter was found and taken into custody. The shooter's weapon was recovered following a search of the area.
MPD is still investigating the matter and is still searching for the other robbery suspect.
View Comments (1)