KILLIAN: UConn's big week leaves Big East feeling empty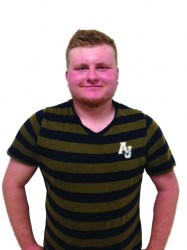 For fans of the "old Big East," this week was a somber reminder of what the conference is missing.
Just as it did in 2004, Connecticut established itself as the premier basketball program in the country with twin men's and women's NCAA titles. But unlike 2004, it's the American Athletic Conference rather than the Big East that will reap the benefits.
The new Big East struggled in both tournaments with early exits from Creighton, Villanova, Xavier and conference tournament champion Providence on the men's side, while its only two representatives (DePaul and St. John's) failed to get past the Sweet Sixteen in the women's bracket.
Meanwhile, the women's NCAA final saw a historic matchup in which two undefeated, former Big East members squared off for the first time in tournament history. The loss of Connecticut and Notre Dame alone transformed the women's Big East from the premier conference in the country into a middle-of-the-road collection of teams.
The Big East failed to make an appearance in the men's Final Four for the first time since 2009 after having at least one representative in six of the last seven seasons. It lacked representation in the women's title game for the first time in five seasons.
This season proved there's plenty of room for the Big East to improve, and it still maintains some bite with traditional powerhouses like Georgetown and Villanova and rising programs like Providence and Xavier. But even Creighton, a team that drew national attention with Naismith winner Doug McDermott, will have to rebound substantially from losing the greatest player in its history.
Early debates over seeding raised concern that the complexion of the NCAA Tournament may change forever in a college sports landscape now dominated by football.
The Big East may have been dissolved based on its mediocre product on the gridiron, but the newly formed AAC is perceived as weak both by basketball and football standards. In short, Connecticut, Cincinnati and Louisville (which will join the ACC this year) formed a weaker basketball conference with slightly better football after being left behind by the basketball-only schools of the basketball powerhouse old Big East.
Conferences that still focus on basketball, like the Big East, faced a seeding disadvantage this season, a trend that is likely to continue.
Basketball-only programs like Marquette might never reach the level of exposure they once enjoyed in the old Big East, as the building coagulation of powerhouse programs in the ACC will hurt those left out.
It circles back to a cruel irony that, just as Marquette was proving it belonged amongst the nations' top-tier programs with its co-Big East title and Elite Eight run in 2013, it lost a substantial amount of its prominence and eventually its head coach to football-driven realignment this season.