EDITORIAL: Social innovation crucial to university development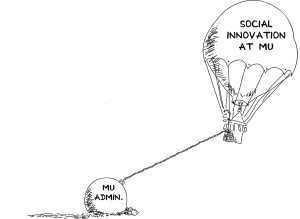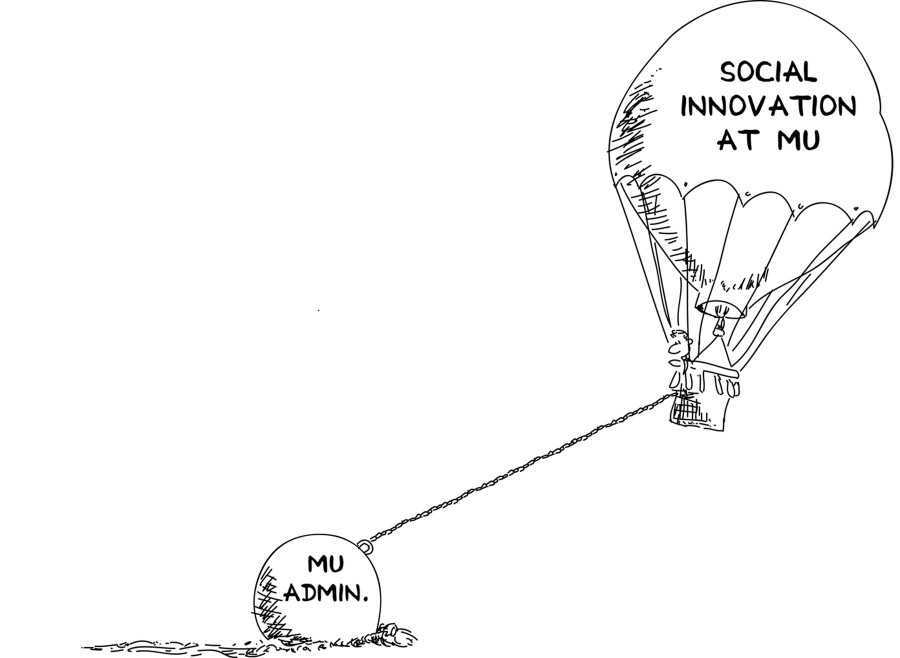 Social innovation should be a major cornerstone at any university, especially if in an urban setting. As a university founded on Jesuit principles, it should be especially important to Marquette's mission.
At an MUSG forum in March, Interim Provost and Dean of the College of Nursing Margaret Callahan reiterated the importance of social innovation to the university's plans.
"We are absolutely not walking away from social innovation on this campus," Callahan said. "I want you to hear that loud and clear from me. As a matter of fact we are working on a way to make it more sustainable. We're doing a lot of projects but now we need to take it to a different level."
Despite these words, Marquette administrators seem to be backtracking on their commitment to social innovation in Milwaukee. The preceding layoff of Jeff Snell, founder of Marquette's Social Innovation Initiative, contradicts the strong commitment to social innovation voiced by Callahan.
The university broke its strongest link to social innovation initiatives around the world when it let Snell go. While new leaders have been appointed to the SII and social innovation remains a part of the university's strategic plan released last month, Marquette needs to avoid making the same mistakes again.
University President-elect Michael Lovell has proven effective in bringing innovation to the University of Wisconsin-Milwaukee as its chancellor. The development of the application App Brewery, a key component of UWM's social innovation work, is one of many accomplishments he achieved during his time at the public university. In his exclusive interview with the Tribune, Lovell expressed interest in continuing his efforts with the App Brewery at Marquette and encouraging the two universities to collaborate on social innovation projects.
Lovell appears to be a clear and dedicated leader willing to reinvigorate the university's SII and ensure its success.
The president-elect also indicated the possibility of Marquette partnering with UWM to extend the schools' current innovations in research, community and charity to bring about more extensive change in the Milwaukee area. Doing so would increase the impact of social innovation and go a long way to maximize its positive impact on Milwaukee.
In the coming years, Marquette should try to find a proper place for social innovation within academic courses. Many departments could offer a great deal of insight toward the SII and expand the conversation over its uses in the community. Students should be included through coursework, and if they show interest in pursuing the subject, the university will have established a more permanent and fruitful space for social innovation.
The rest of the administration needs to stay true to Callahan's word regarding social innovation and follow the successful example set by Snell and by Lovell during his tenure at UWM. As members of a university in Milwaukee, we are also members of the city's greater community. The university has a duty to work toward sustainable models for solving social problems affecting those who live alongside us.
Marquette's Jesuit mission can be sharpened and refined by Lovell's experience. Paired with the strong precedent set by Snell and the SII, the university's pursuit of social innovation will be all the more successful. Despite setbacks, the university's potential to contribute to the greater community is tremendous.
Leave a Comment