The Infamous: Mobb Deep Review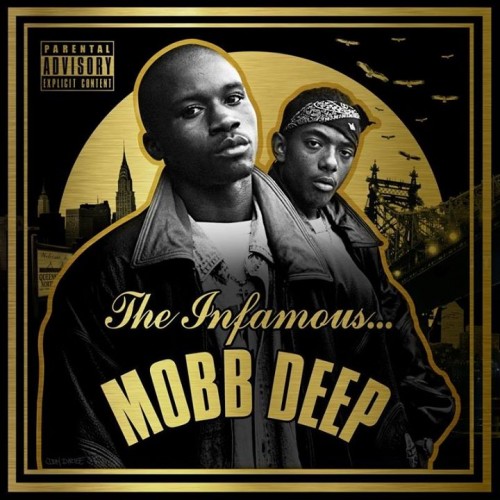 Hang on for a minute...we're trying to find some more stories you might like.
For better or worse, rap has gotten soft over the past 10 years. The hard core, grimy, street rapper is no longer the face of rap. I argue that the new face of rap is Drake, and he is nowhere near hard core, grimy, nor street. Rappers are taking to twitter and hopping on DJ Khaled records. If this were 1994, a lot of these current mainstream rappers would not be relevant. Don't get me wrong, I'm not trapped in the 90s, but I do miss the prevalence of good, hard core street rappers.
That's where Mobb Deep comes in. For those who are unfamiliar with him, Mobb Deep is a rap duo from the Queensbridge Projects located in Queens. They consist of Prodigy and Havoc. Prodigy is the main rapper of the duo and Havoc is  responsible for the production.
Twenty years ago, the duo started working on their breakthrough album The Infamous. It is the standard hard core, East Coast, street rap album. The rawness of The Infamous makes you feel if you are there on the streets with Prodigy and Havoc and the amount of detail is astonishing. The Infamous is a classic and in the a contender for Top 25 rap album of all time.
The Infamous: Mobb Deep is Mobb Deep's attempt to reignite that energy they had 20 years ago. Prodigy and Havoc still bring that raw energy that Mobb Deep fans love. Prodigy and Havoc are still lyrically skilled, and both still bring their token intimidating vibe. Songs like "Murdera" and "Say Something" proves Mobb Deep is still not to be messed with.
For you hardcore NY Hip-Hop fans, you will love "All A Dream" which features Westchester's (where I'm from) very own The L.O.X. The two supper groups rap over a beat that features a Notorious B.I.G sample which I assume will be added to every NY radio DJ mix
From a production standpoint, the album is solid. My personal favorite beat probably was "Taking You Off Here", produced by Havoc. I wish the beats were a little more raw, but they are still very solid. Personally, I didn't enjoy "Legendary," but maybe it was Juicy J's guest appearance.
If you loved the original The Infamous, Mobb Deep has provided 14 extra bonus songs for free. These bonus songs are original studio sessions from 1994. These were the original versions of some of their most popular songs and it's fascinating to hear what they sounded like before they were released. "Eye for an Eye" sounds completely different, and had an extra verse from the one and only Ghostface Killah.
Overall the album is solid, if you are a fan of hardcore gangster rap, this album is definitely for you.