LEARY: Marquette didn't deserve to make the NIT
Patrick Leary
March 18, 2014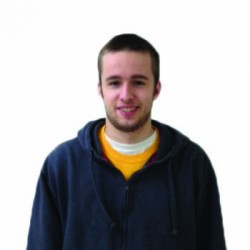 The Marquette men's basketball team was predictably shut out of the NCAA Tournament field of 68 Sunday evening. Later that night, pundits and fans alike gasped as the Golden Eagles also failed to qualify for the National Invitational Tournament, the longstanding, 32-team consolation bracket.
However, Marquette's exclusion from the NIT shouldn't have shocked people. For several reasons, Buzz Williams and his squad's profile didn't merit a place in college basketball's secondary postseason competition.
Much like the NCAA Tournament, the NIT gives out automatic bids based on performance in conference tournaments. Teams that win their regular season titles but lose in their conference tournaments immediately gain places in the NIT. This year, a whopping 13 teams that won their regular season championships, lost in their conference tournaments and didn't receive an at-large bid to the NCAA Tournament.
As such, the at-large pool for the NIT shrunk to 19 teams. Marquette missed getting an NCAA at-large bid by a wide margin, and so sharply limiting the next at-large pool greatly decreased its NIT selection chances. Moreover, the Golden Eagles' at-large profile didn't match up with the 19 teams picked.
By record, the worst at-large team that made the NIT was 17-15 West Virginia. Georgetown went 17-14, and besides that, every other at-large team won at least 19 games. Marquette's 17-15 mark ties it for last with the Mountaineers among NIT at-larges.
The ratings percentage index (RPI) isn't a superb rankings system, but it's one that the NCAA and NIT selection committees greatly value. Marquette had a weak number all season and finished No. 90. The 19 at-large teams owned RPI's ranging from 32 (Southern Mississippi) to 87 (LSU). Marquette therefore ranks behind all 19 NIT at-large teams in possibly the selection committee's most important metric.
Another thing working against Marquette is it entered postseason play mired in its longest losing streak of the season. The Golden Eagles lost four consecutive contests to Villanova, Providence, St. John's and Xavier. That ranks as the longest active losing streak of any of the 19 at-large NIT teams. Only Southern Methodist lost three straight heading into the postseason, and most pundits thought the Mustangs belonged in the NCAA Tournament.
Finally, the thing that plagued Marquette all season long, a lack of quality wins, probably served as the nail in the coffin for its NIT prospects. Teams like Georgetown and West Virginia, with similar records to the Golden Eagles, had marquee wins to push them into the field of 32. The Hoyas beat title hopefuls Michigan State in the midst of its conference season while the Mountaineers blew out NCAA Tournament No. 3 seed Iowa State and finished their Big 12 slate by beating second-seeded Kansas. Marquette can claim No. 9 seed George Washington as its best victory, but went just 3-12 against NCAA Tournament squads.
Regardless of how strongly fans and pundits felt about Marquette's candidacy for the NIT, its profile just didn't match up in a limited at-large field.